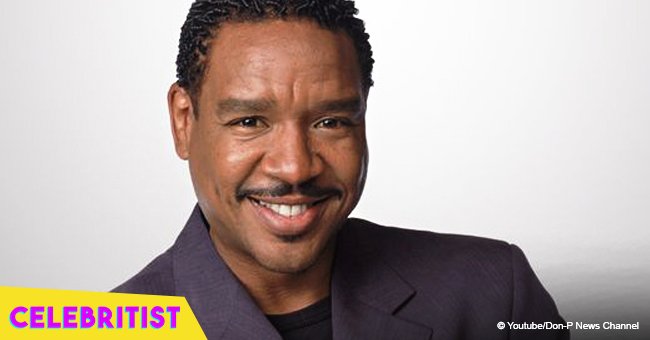 Remember Professor Stanley from 'The Parkers'? His son is all grown up & looks like him

Dorien Wilson greeted his son a "Happy Birthday" on Instagram recently, and people couldn't help but notice the striking resemblance between the father-and-son duo.
In the snap, the thoughtful father created an adorable collage for his son in celebration of his birthday, featuring a throwback photo of him and his son when they were much younger, and a more recent photo of the two of them sitting beside each other. Their most recent picture shows how his son Devin might as well be the younger version of him, as they share the same features.
"HAPPY BIRTHDAY" TO MY LIL MAN, MY PRINCE..... DEVIN!!!"
In July, Dorien was interviewed by the Los Angeles Sentinel Newspaper about his role in the number one show "In The Cut.". Wilson previously gained popularity for his roles as Professor Oglevee on the UPN sitcom "The Parkers," and now plays a character named Jay in the number one Bounce TV show.
Wilson shared that he started his acting career in the theater scene for many years, where he worked at a children's theater for several years in the Bay Area.
"I've played forest creatures to tree stumps. You name it I've done it. I went to a training program in San Francisco and did more plays. It wasn't until I graduated that I moved to Los Angeles."
Like a lot of other Hollywood hopefuls, Dorien worked as a waiter and bartender for a while to make ends meet. Within six months, he was able to land a role on an HBO show called "Dream On," which he ended up doing for six years. He also did the show "Sister Sister" at the same time. According to Wilson, he was even the first African American to be shown on the hit TV show "Friends."
"I was even the first African American on the show "Friends." One of the guys could not fulfill the role. The creators of "Friends" were also the creators of "Dream On." They knew my work and needed someone."
Aside from his stable Hollywood career, he was able to build a family with JoAnn Wilson, whom he married in 1986. Although they eventually got divorced, they share two children, Sarita and Devin.
Please fill in your e-mail so we can share with you our top stories!