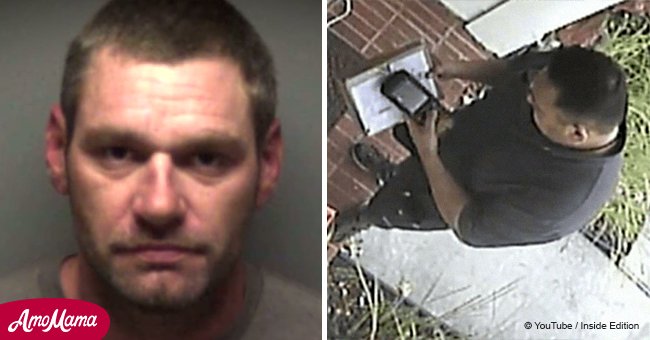 UPS driver notices 'call 911' written on package and learns woman is being held captive
A woman who had been ill-treated, beaten and enslaved in her own home by her husband was saved and rescued the by a UPS driver.
A vigilant UPS driver received praise from Franklin County Sheriff's Department Sergeant T.J. Wild for helping out an abused woman. The sergeant highlighted to News 4 that he made a major difference.
The court documents unfold that the woman was brutally molested on Monday night in the couple's home near Robertsville. As reported by KMOV, The woman was forced to stay in the house and not use the phone.
As per the court records, the woman was violently bashed by her husband and he also threatened to end her life at gunpoint.
Read more about similar stories on our Twitter account @amomama_usa.
In the instances where she tried to escape, she was reportedly pulled by her hair back into the house.
Endalene Young, one of the couple's neighbors, was astonished to learn the details of the horrific incident.
Young shared that she was terrified with the thought that a husband who could torture his wife to this extent would put the other neighbors at risk.
The court reports also revealed disturbing details about the couple's 3-year-old child, revealing that he was caged inside his room and had been left to starve during the torture.
According to the detectives, the UPS driver visited the house on Tuesday morning to collect a parcel. It was then that he found the words "contact 911" written on it by the woman.
As soon as the driver departed from the house, he informed the authorities. Thereafter, officers conducted an investigation and soon arrested the suspect named James Jordan.
33-year-old Jordan is now facing multiple charges including domestic violence, sodomy, felonious restraint, illegal use of a weapon and threatening the welfare of the child. The court has set the bail amount at $100,000 payable only in cash.
Please fill in your e-mail so we can share with you our top stories!