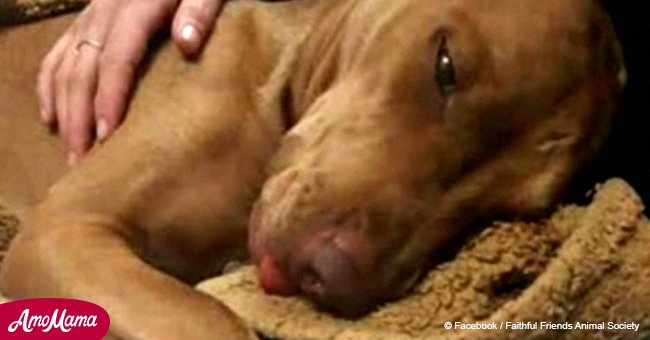 Vets can't figure out what's wrong with exhausted dog until they find drugs in its blood
The poor dog was completely unresponsive to touch or calls, but still seemed to be alive, and the animal control officer was determined to get her some help.
When Peanut was found, she was lying on the sidewalk, unresponsive to anything going on around her. After it was established she was still breathing, an animal control officer took her to Faithful Friends Animal Society to get checked out.
There, veterinarians were baffled as to the cause of her lethargy. Aside from her behavior, she seemed to be a young pup without any visible abuse on her body.
But something was clearly wrong, and residents of the area had reported that she had not moved for a full two days before she was rescued.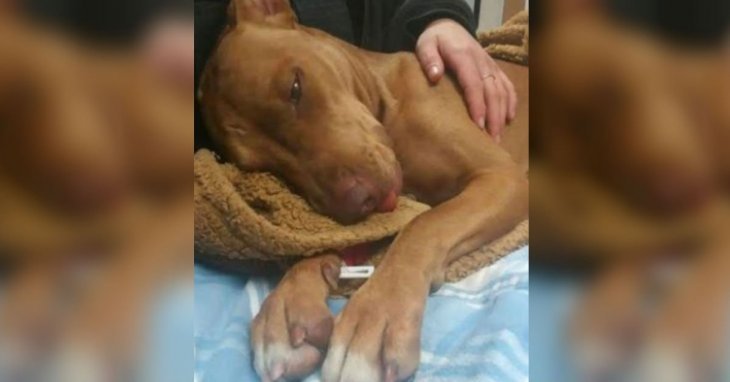 Source: Facebook/Faithful Friends Animal Society
Then someone came forward with a shocking revelation. Peanut belonged to a suspected drug house, and claimed that people in the neighborhood had been injecting her with drugs.
After the vets ran tests, they discovered that the poor pooch had cocaine and THC in her body. They immediately got to work, giving her fluids through an IV to help her fight the drugs in her system, but she was in for a difficult night.
She was unable to eat, drink, walk, or even stand, but the veterinarians were hopeful that she would pull through with all their love and care.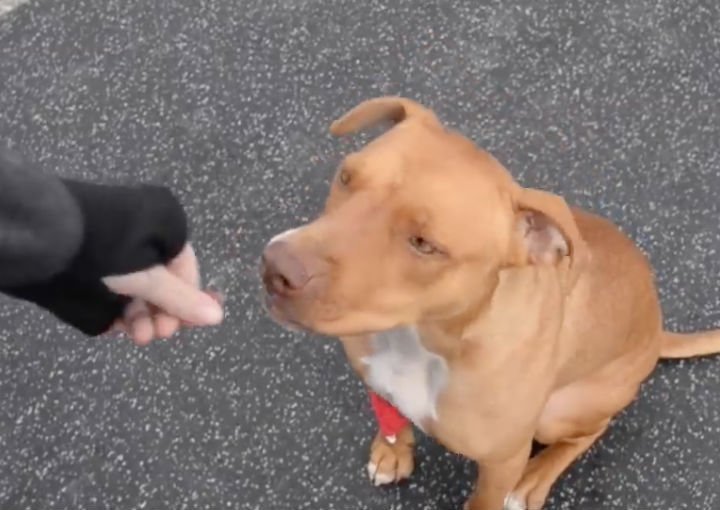 Source: Facebook/Faithful Friends Animal Society
Fortunately, her youth was on her side, and she survived the night. Still exhausted from her ordeal, Peanut remained lying down for two days.
"When she came in, she couldn't walk, eat, stand or drink. Our vets had never seen a narcotics case like this. It broke our hearts," Kevin Rentz, the marketing manager of the rescue, said. "She could hardly hold her head up and she wasn't responsive. It was obvious that even she didn't know what was happening to her."
Just a few days later, she was regaining strength again, and shocked rescue workers with her sweet and trusting personality.
They decided to rename her Suzi, to symbolize her new life.
The center provided her with emotional and psychological support, patiently taking her through every step of her recovery.
When her story went viral, the center quickly received a phone call from someone in Delaware wanting to adopt her and give her a happy new start in a forever home.
Please fill in your e-mail so we can share with you our top stories!