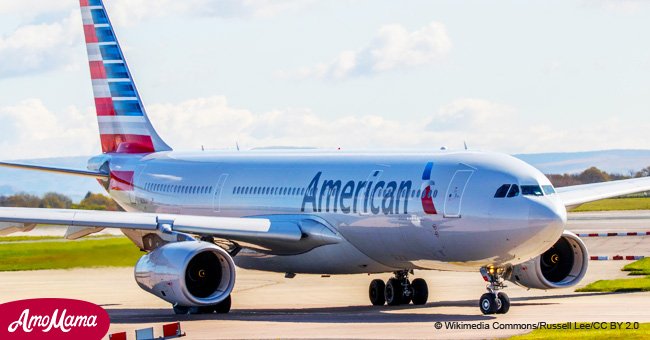 Fetus discovered in a toilet on an American Airlines plane
The discovery was made by cleaning staff hours after the plane had been disembarked by incoming passengers the previous night.
An underdeveloped and deceased human fetus was found inside an otherwise empty toilet on an American Airlines plane that was parked inside a hangar at LaGuardia Airport in New York City in the early hours of Tuesday, August 7.
The plane, which had been inbound from Charlotte, North Carolina, at 10:44 PM the previous night, stayed at the airport overnight. When cleaning crews boarded the plane before 7am on Tuesday morning, they made the discovery.
NBC New York reported that the fetus appeared to be between five and six months old, but that has yet to be confirmed.
The medical examiner's office will need to conduct an autopsy to determine the cause of death.
"The OCME can confirm we're investigating what we believe to be a human fetus found deceased on an airplane," a statement from the city medical examiner's office said. "We will release determination when investigation is complete."
The plane has been grounded until further notice as authorities investigate the man, and had to be removed from the hangar for the forensic team who spent several hours on board collecting evidence.
The airline has stated that they are fully cooperating with police in the investigation, and have referred all questions related to the incident to the authorities. The Queens district attorney's office is also involved in the investigation.
According to ABC News, there were no reported incidents on board the plane during the flight from North Carolina.
The airline issued warnings that flights out of Terminal B at the airline might experience delays due to the grounded plane, and passengers were advised to check with them beforehand.
Just one plane, flying out to Charlotte, was affected by the investigation.
Please fill in your e-mail so we can share with you our top stories!