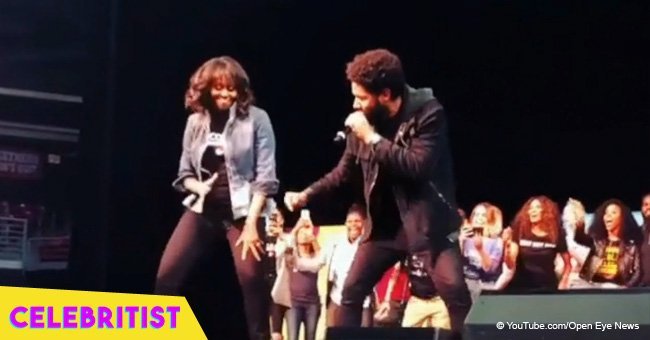 Michelle Obama flaunted curves while dancing in video alongside Jussie Smollett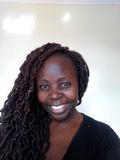 Former first lady Michelle Obama is the epitome of coolness as she danced cheekily alongside "Empire" star, Jussie Smollett, at College Signing Day in Philadelphia. Obama recently showed her moves once again at Beyoncé and Jay-Z's concert.
Former First Lady Michelle Obama is getting hotter with age, and we have proof.
In a short clip posted to The Shade Room, the 54-year-old former FLOTUS was caught dancing like the day was her last as she shared the stage with Jussie Smollett.
While the singer rolled off some lovely lines from his song "You're So Beautiful" for the Temple University audience, Mrs. Obama. joined him at the front of the stage to offer some dance backup.
The institution's "College Signing Day" was a complete success, as usual. The annual event, created to honor high school kids heading off to college, counted with the presence of 8,000 students in the audience that were delighted to have the mom-of-two with them.
And Obama looked just like any of the college-bound high school seniors in attendance.
The graceful woman ditched her fashionable dresses for a casual outfit of black skinny jeans that showed off her jealousy-inducing youthful curves. She combined it by layering a black t-shirt with the logo of the event, with a chic Alexander McQueen denim jacket.
Her waist swayed flexibly as she joined the "Empire" star in a dance move that delighted the crowd.
Beyond showing off her dancing skills, Michelle also dazzled with some words of wisdom, as she said to the crowd:
"There are all these people out there telling you what you can't do. I am so proud of you all. You did just what I did. You ignored the haters. There were a lot of people who told us that we weren't supposed to be in the White House, that we couldn't handle the pressure, that we weren't ready. So I'm telling you, they will doubt you today and they will doubt you for the rest of your life…I'm not one of the doubters. I know that you have what it takes to succeed."
Two months after her display of good moves, Obama gave people another glimpse at how fun it could be to party with her.
Joining Tina Lawson, Beyoncé's mother, at the side of the stage in France, Michelle brought out her inner Jay-Z fan to the surface. She danced and moved her hands in the air while the rapper gave a passionate performance as part of the "On The Run II" tour.
Is clear that the former first lady is not shy when it comes to having a good time.
And despite the critics from haters who believe she's not allowed to have fun in public because she lived once in the White House, Mrs. Obama continues to dance her life away whenever she can.
Please fill in your e-mail so we can share with you our top stories!