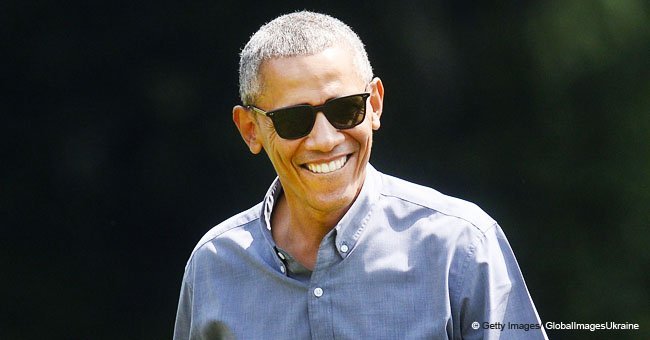 Barack and Michelle Obama are back causing town to almost shut down
The former president visited the Cardboard Box, and huge crowds gathered outside of the Oak Bluffs restaurant on Monday night.
As reported by Martha's Vineyard Times, on Saturday, Obama arrived on the island for an extended vacation that could last throughout the month of August.
The former first family visited Martha's Vineyard during the summer vacations when Obama presided the office. The family revisited the location in the summer season after Obama finished his second term as POTUS in 2017.
Ben DeForest, owner of the Cardboard Box said Obama enjoyed his dinner on Monday night with former first lady Michelle Obama and a dozen friends of the couple.
Read more about Barack Obama and Michelle Obama on our Twitter account @amomama_usa.
DeForest mentioned that Barack and Michelle have previously visited his other restaurant, the Red Cat Kitchen, for dinner thrice. He appreciated the fact that the couple decided to try out his new venture that opened in May.
"They could've gone to the Red Cat, where they know the experience, where they know what to expect. It's a very private experience over there. It's quiet. It's contained."
Ben DeForest, Boston, August 7, 2018
DeForest added that the Cardboard Box's had a larger space and it is located on the main road of Circuit Avenue in Oak Bluffs.
He shared that Obama and Michelle's dinner with their friends was not as private as a couple with their stature would've preferred.
Images and videos captured outside of the Cardboard Box by fans and followers of the couple showed huge crowds lining the sidewalks.
Some people managed to get the "Obama! Obama!'' chants going moments before the former president and former first lady departed the restaurant with a background of cheers.
DeForest said that Obama's visit was a special one and his reception was proof that the couple was revered by the public even after his retirement from public office. DeForest compared the crowd to that of "The Beatles" in the '60s.
Martha's Vineyard wasn't as hospitable as they were with the Obamas when it came to Alan Dershowitz.
Dershowitz was shunned by some of his old friends on Martha's Vineyard after he wrote an op-ed piece defending President Trump.
Please fill in your e-mail so we can share with you our top stories!