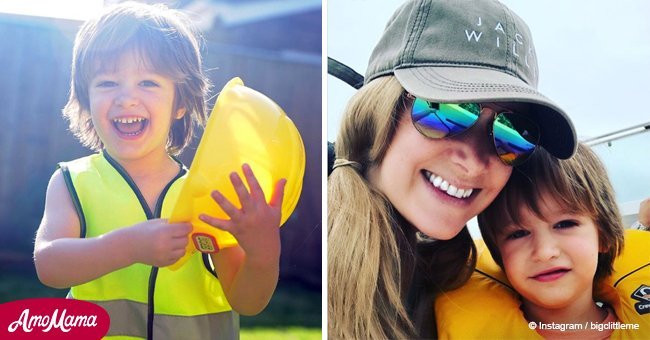 Dying mother writes heartbreaking letters to her little son
Television presenter Rachael Bland opened up about the heartbreaking call from her doctor saying that her cancer had returned and that, this time, it was terminal.
A video posted to Instagram showed Bland talking with other women in a podcast about her experience as well as a very special message she had for her two-year-old son.
When the news came, she was completely devastated. Then she saw her son, Fred, who was playing innocently on his own and her heart broke.
According to a report from The Times, Bland then decided to write a memoir for Fred so that she could leave behind her legacy for him. She wanted her child to know about her life as he grew up.
Follow us on Twitter to learn more.
"I'm writing it for him as an adult, to come back to through his life," she told the Times. "He's not really at an age where he's going to remember very much about me. "I just wanted to get everything down in my words so he gets a sense of who I am, my sense of humor."
The title of her memoir is For Fred, which in itself suggests that the book is a dedication for her son so that he can glimpse back into his mother's life as a young man.
She announced her plans on Twitter and even invited publishers willing to publish her memoir to contact her.
"I've started my 'memoir' for Freddie so he can know me/my take on all the imp moments in my life," she tweeted. "Anyone want to publish it so I don't have to worry about him being short of a copy?"
Some of the key messages that she wants to give her son through her memoir are related to living the life the right way, career advice, and anecdotes from her own life.
'Laughing is good for your very soul. I hope you laugh as much in the future as you do now,' she wrote as one of the important advice to her son about happiness.
According to Independent, Bland currently runs an online blog called Big C. Little Me., where she discusses her everyday treatment.
She is also involved in spreading conversations about cancer through her BBC podcast titled, You, Me and the Big C.
Please fill in your e-mail so we can share with you our top stories!