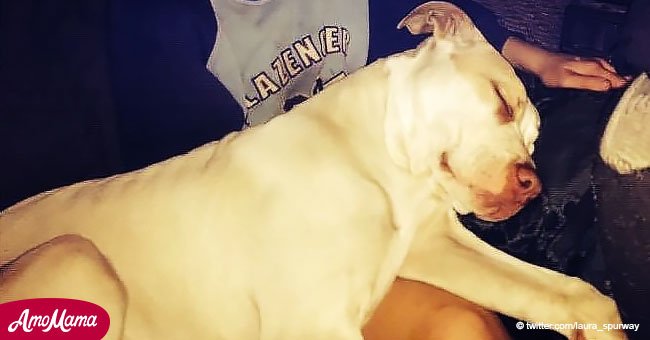 Pitbull bit 9-year-old boy and was sentenced to euthanasia, but then it became a true hero
The proud owners of this wonderful animal today tell of its great action.
According to what was reported by Spanish Buzz in March 2017, a dog named Buddy bit a child who was in the water but not with the intention to attack him.
Although Pitbull dogs are feared by many people because of their reputation for aggressiveness and terrifying teeth, they are usually heroes.
An example of this has the name of Buddy, and is that this pit bull was about to be sacrificed by a very serious misunderstanding.
The pit bull was accused of attacking a 9-year-old boy who was in the water, but what actually happened that day was something completely different.
After being locked up and his owners informed that he would be sacrificed, the police investigation clarified what happened and the heroic behavior of Buddy was known. Read more on our Twitter account @amomama_usa
It turns out that the mother of the two minors tried to drown them, so the dog, noticing what was happening, came to his rescue, reported an officer.
Of course, the first impression of the matter was that the dog wanted to attack the child. But in reality, it was the noblest act that a pet could make, as it quickly came to the aid of the children in grave danger.
The mother now faces serious criminal charges while Buddy is free of charge. The owners are very proud of the dog's heroic gesture, and they were able to take him home after his release, where he will remain the spoiled one of his home.
Jess Smith, the owner of the dog,
through her Facebook account that Buddy had been released and, in addition, took the time to thank all those who were concerned about her amazing pet.
Please fill in your e-mail so we can share with you our top stories!