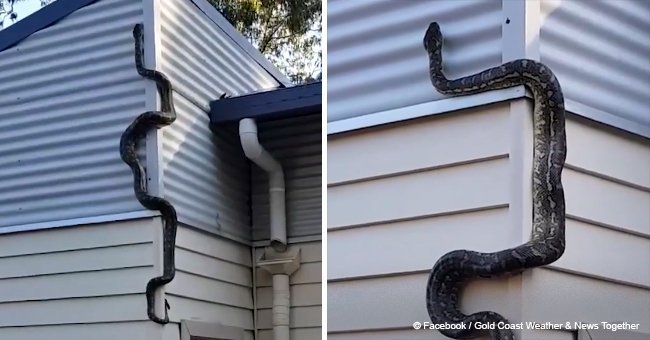 Homeowner shared terrifying video of huge snake trying to get inside house

Robbie Knills got the shock of his life when he saw a massive python slithering up the outside wall of his house in Gold Coast, Australia.
Although he knew that the python had been living on his roof for about six months, he hadn't actually seen it climb to the roof.
A photo shared on Reddit shows the massive python slithering up the wall at daytime. "This is why we have to keep new screens on all windows in Australia, even on the 2nd floor," the caption reads.
"I didn't know they could climb houses like that - five months later and I would have got the scare of my life," he was quoted as saying in a Daily Mail report.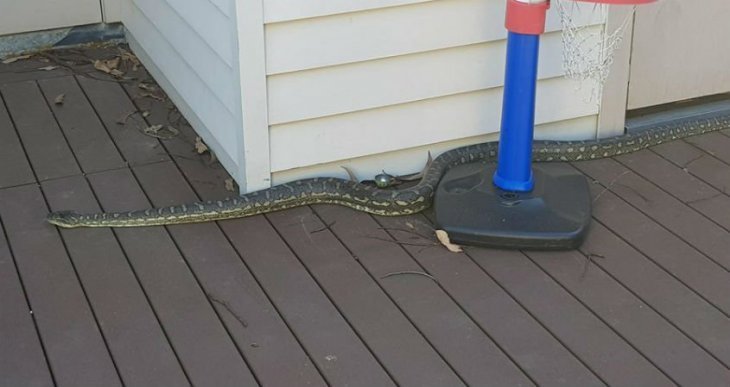 Source: Supplied/Robbie Knills
Follow us on our Twitter account @amomama_usa to learn more.
Knills said he had allowed the python to live in their roof because it seemed harmless.
"I don't trouble him and he doesn't trouble me," he said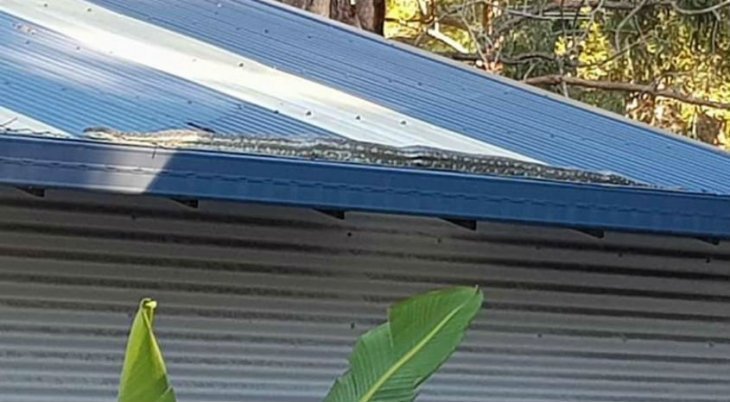 Source: Supplied/Robbie Knills
He added that he was thankful it wasn't his wife hanging out clothes outside at the time the python climbed to the roof, as she might have been terrified.
Australia is home to 14 species of pythons, which also almost half of the world's total of 31.
"Celebrated as the land of parrots, Australia is more obviously a paradise for pythons, with a far larger share of the total global total, writes author Tim Low.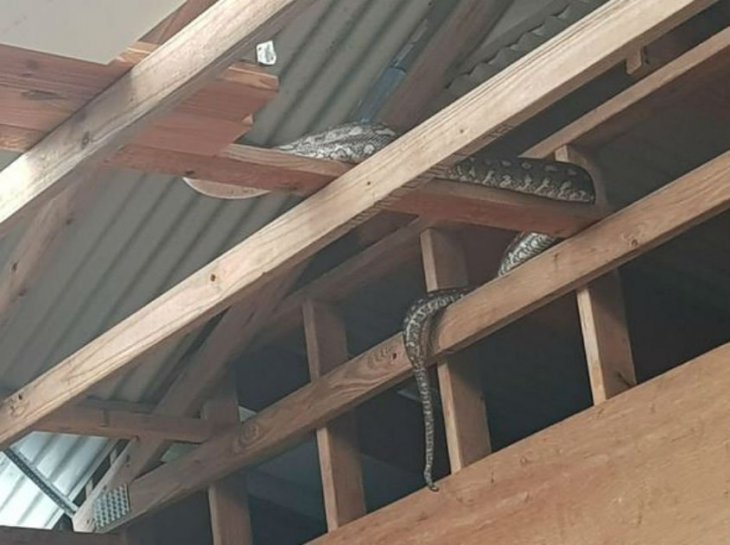 Source: Supplied/Robbie Knills
"South America outdoes Australia for parrots, but no continent comes close for pythons," he adds.
Among the most common species in Australia is the carpet pythons (Morelia spilota). These pythons live all through the suburbs, and even in parks in the city of Brisbane.
Pythons are a family of nonvenomous snakes. Aside from Australia, they are also found in Africa and Asia.
In the United States, an introduced population of Burmese python has existed in the Everglades National Park since the late 1990s.
Please fill in your e-mail so we can share with you our top stories!