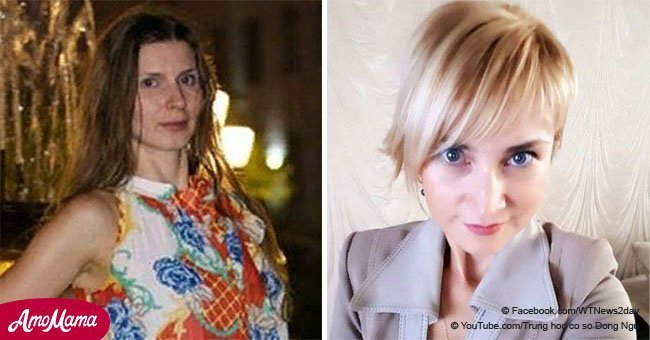 Mother of three dies under suspicious circumstances after chest operation
Nelli Dorozhkina from Russia, a mother to three children, passed away after a botch breast enlargement surgery. Reports revealed she had gone into anaphylactic shock.
37-year-old Dorozhkina first fell into a coma before her untimely demise following her plastic surgery. She passed away three days after her operation, which was allegedly caused by her allergy to certain drugs.
Right after her operation, she told her husband that she overheard her surgeon and anesthesiologist arguing about her surgery.
Before the surgery, Dorozhkina – who is also a doctor – told the plastic surgeon in advance that she was allergic to several drugs.
The detectives have been led to believe that one of those drugs might have been used during the operation.
Follow us on Twitter at AmoMama USA for more details and updates.
Yury Saprykin, Dorozhkina's husband, revealed that his wife went to the unnamed clinic in Khabarovsk for "a little shape correction to her breasts - nothing major."
He said his wife's health went downhill just a day after the surgery was finished. He was frantic about the situation, but the doctors assured him that his wife was okay.
"They said her temperature had shot up, but it was nothing to worry about. They advised her to drink more water and rest," he said.
According to the Mirror, Saprykin exclaimed the clinic never offered any explanation or apology after his wife's death.
An investigation has been launched with Dorozhkina's death as a result of professional negligence in the investigator's mind.
This wouldn't be the first time for botched breast enlargement surgeries in Russia, which led to death.
44-year-old Inna Moskovaya, who was a gynecologist, passed away in May 2018, after she fell into a coma following her operation. She reportedly kept the surgery a secret from her friends and relatives.
Another woman, Galina Rakushina, 30, was also in a coma for a year and a month. She died in June 2018. She was supposed to surprise her husband and had a breast enlargement surgery in Moscow, Russia.
Please fill in your e-mail so we can share with you our top stories!