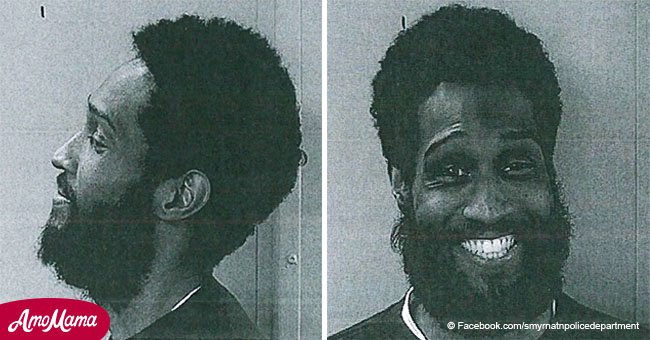 Man shot and killed while trying to protect a dog from abuse
A man was shot and killed in Tennessee after he was spotted trying to save a Yorkshire terrier puppy from being physically abused by his owner.
Robert Wilson was shot in the chest after he confronted Donavous Jerome Drennon outside his hotel room at Uptown Suites: Extended Stay, in Smyrna, on July 27, 2018.
According to the Murfreesboro Daily News Journal, Robert's fiancée, Sue Hoskins, received a call from him right before he stepped in to stop Drennon from hurting the puppy.
Hoskins, who was at the hotel with Robert while the couple was searching for an apartment in the area, said that he told her he could see a man holding a dog by its throat.
Please follow us on our Twitter account @amomama_usa to learn more.
"I dropped my phone and went running out there to see Rob saying, 'Why are you doing that?' and the guy said it was his puppy, and he just shot him."
Sue Hoskins, Murfreesboro Daily News Journal, July 27, 2018
After shooting Robert, the 35-year-old criminal was spotted fleeing the scene by the hotel's surveillance system as Hoskins tried to stop the bleeding.
With the help of an unidentified bystander, Hoskins put pressure on the wound until paramedics arrived. Unfortunately, 37-year-old Robert was pronounced dead at the hospital.
Police Sgt. Bobby Gibson, from the Smyrna Police Department, said that they were able to issue a warrant for Drennon after interviewing witnesses.
Although he was at large. Drennon eventually turned himself in on July 31. He is currently being held at the Rutherford County Jail in lieu of a §200,000 bond.
The puppy was taken to the Rutherford County PAWS Adoption Center and Robert's family, who wrote in his obituary that he was 'senselessly murdered,' set up a GoFundMe page to financially help Hoskins.
According to Hoskins, Robert was an animal lover and he would have tried to save the puppy '100 times over.' Robert's father, Rick Wilson, said that he inherited his love for animals from his late mother and, just like her, will have an image of a dog on his gravestone.
Please fill in your e-mail so we can share with you our top stories!