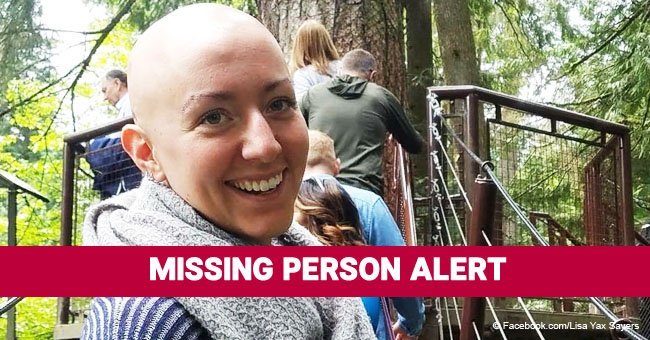 Missing: Family refuses to give up hope for daughter who disappeared over a week ago
A mother from Seattle is doing everything in her power to locate her daughter, Samantha Sayers, who went missing a week ago while hiking.
The distraught Lisa Sayers took social media and news agencies with her story, and said they are "keeping boots on the ground." She is adamant that they will find Samantha.
Stay up to date with the developments by following our Twitter page, @amomama_usa, and use the hashtag #findsamsayers.
The 28-year-old Samantha went missing on August 1 while out on a one-day hike. As reported by Today, Samantha is an experienced hiker and took that trail many times before.
She was last seen at Vesper Peak. Samantha weighs 125-lbs and stand 5 feet 8.
Volunteers and rescue teams are scouring the area, but Lisa feels that more experienced hikers are needed on the ground.
On August 3, the volunteers teamed up with military personnel who were able to "ping movement on her phone."
They also arranged for helicopters equipped with infrared to scan the area but to no avail. Lisa is not giving up hope and explained Samantha might have been hidden from view.
She showed Fox reporters a necklace the family had given Samantha, with a compass pendant, and said she'd keep wearing it until her "baby comes home." She added:
"This is the most painful thing I've gone through, and I've been through cancer. I would go through cancer again instead of this."
Her family also created a Go Fund Me campaign to raise funds for the search. The donations will be used for deposit bags to keep Samantha alive.
Each bag will contain high-calorie food, water, flashlight, batteries, a compass, paracord, socks, lighters, a knife, and caution tape.
So far, 648 people have raised $27,764 in five days. In an update on the campaign page, the team needs assistance in arranging search parties with K-9 units.
Anyone with information can contact the Snohomish County Sheriff on 425-388-3808 or can reach out to Lisa Sayers on Facebook.
Please fill in your e-mail so we can share with you our top stories!