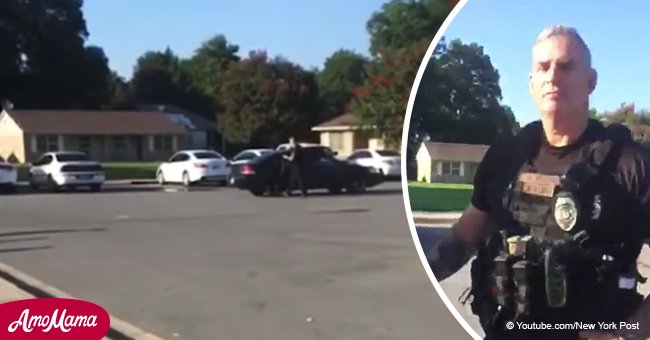 Cop fired after telling black men they 'don't belong' in his city
A police officer has been fired from the department after video footage of him telling two black men they don't belong in his city has gone viral.
Demarcus Bunch and Scrib Scribner, two young African American men in Arkansas, were going into the town of England on July 21 to shoot a music video, when they noticed a police car following them around.
At first, they ignored the car, but did notice that the officer inside stopped and watched them filming at their first location. When they completed that, they moved on to the second location, again with the police car in pursuit.
This time, they decided to introduce themselves to the officer to see if they could find out why he was following them.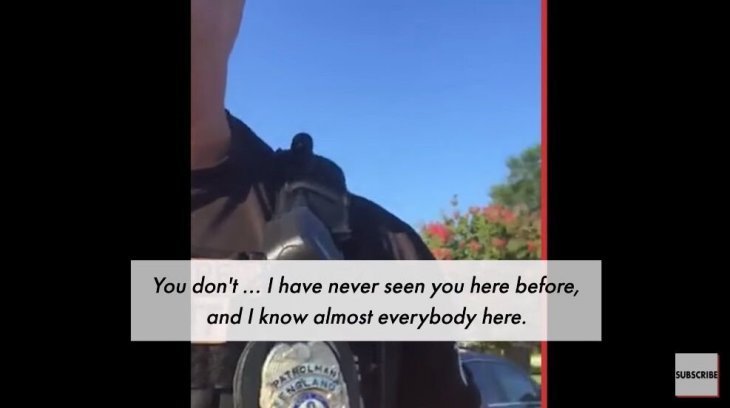 Source: YouTube/New York Post
Bunch had his camera rolling for the entire encounter, and they introduced themselves to the cop by pointing out that their uncle is a member of the police force with him.
The cop identified himself as Michael Moore, and asked the men if they were recording. They confirmed that they were, and told him they had noticed him following them.
His response has landed him in plenty of trouble:
"You know why? Because you don't belong in my city."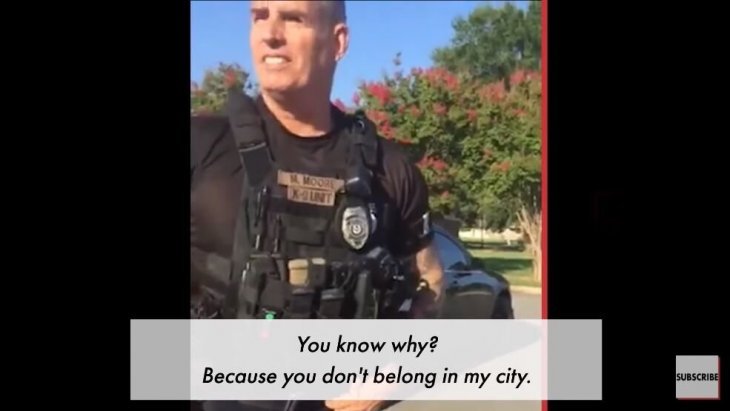 Source: YouTube/New York Post
The men proceeded to explain that they were actually from the area.
"But you understand, I know who my people are, right, who belongs here and who doesn't? We've got gang wars going on, we've got all kinds of stuff. I come from the big city where this stuff is small, okay? So, that's cool. Do your thing," Moore retorted. "OK ... I have never seen you here before and I know almost everybody here," he added.
Bunch and Scribner reiterated that they had grown up in England, and had gone to the local high school. Moore's response only adds the ignorance he has already demonstrated when he tells the men he's not actually from the area.
He then threatened the men with his K-9 unit if they did not step away from his car.
Bunch and Scribner forwarded the video to Police Chief Danna Powell, allowing her a chance to respond to the video before they publicized it.
After two weeks went by without a response, they posted the video to social media. After that, Powell came forward and indicated that the police department had launched an internal investigation into the incident.
While the investigation has not reached a final conclusion, according to Daily Mail, Moore has been fired for his actions.
Please fill in your e-mail so we can share with you our top stories!