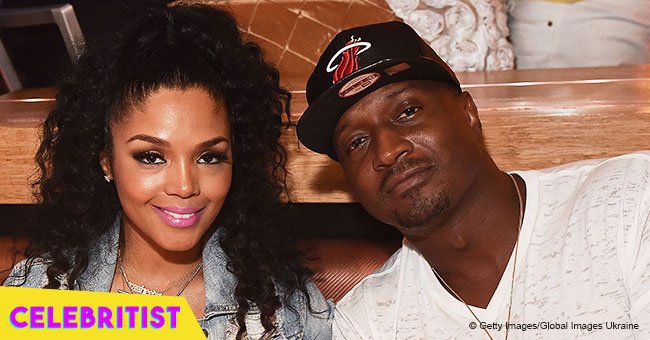 Rasheeda Frost looks confident with blond hair, wearing pink blouse & ripped jeans in new pic
She made some fans worry for looking thinner and more tired than usual in pics shared to her Instagram a few days ago, but it seems like now the "boss chick" is back looking as stunning as ever.
Rasheeda Frost has been making headlines in the past months for the controversy surrounding her marriage to Kirk Frost. The man not only cheated on her after 19 years of marriage, but he also fathered a child with his mistress.
Despite all the drama surrounding her, Rasheeda has been focusing her energy on her sons, Ky, 17 and Karter, 4. She's taking advantage of the summertime to be with them and bring them along to her business trips.
But in one of the recent photos shared to her Instagram where she's not in the company of her boys, the 36-year-old is shining in a pink blouse with lace details, skinny ripped jeans and colored Christian Louboutins.
Her proud stance screams "boss" and she's rocking short blond hair while she stands confidently in front of the camera while people seem to be working in the background.
She wrote in the caption:
"Issa production.... stay tuned!! Outfit #Pressed Shoes #christianlouboutin."
Rasheeda's drive to keep on working on her brand while her family goes through a hard time is impressive. Late last year, a DNA test proved that Kirk Frost is indeed the father of 1-year-old Kanon, the son of former stripper Jasmine Washington.
While Rasheeda's reaction to the news was a clear example of the say "disappointed but not surprised," she seemed to be set on not letting this one go for her husband.
However, fans learned through the last season of "Love & Hip Hop: Atlanta," that the businesswoman and mother of two decided to give Kirk another chance.
She was put under fire for her decision, with many fans calling her out and telling her she deserves better than all the embarrassment Frost put her through. Some even blamed the man for making Rasheeda stressed, using as proof a pic she recently shared to Instagram where she looks slimmer than usual.
However, people tend to forget that the boss chick runs that nickname for a reason. Not only is she a dedicated mother, but also the owner and CEO of Pressed, a boutique that has two locations, in Atlanta and Houston, and other businesses on the side.
Rasheeda looks stunning these days, and she took the high road when she admitted that while a relationship with Jasmine Washington is not on her cards, she will allow her kids to meet their half-brother in the future.
Please fill in your e-mail so we can share with you our top stories!