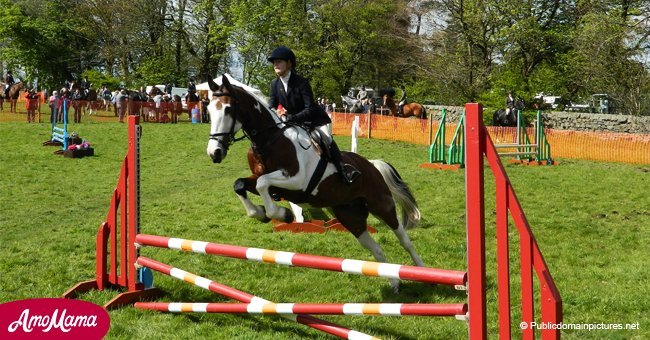 Jockey enters a steeplechase with a new horse and finishes it highly embarrassed
Before leaving for the racetrack riding a horse that was new to him, a jockey received a peculiar instruction from the animal's trainer. The jockey had a hard time taking the crazy advice seriously.
"All you have to remember with this horse is that every time you approach to jump, you have to shout, 'Alllleee ooop!' really loudly in the horse's ear. Provided you do that, you'll be fine," the trainer warned him.
After this, the jockey did his best to hide his suspicion that the coach was out of his mind, and promised to do what he was advised. Read more on our Twitter account @amomama_usa
Once the race started, the jockey decided to ignore the trainer's recommendation and did not say anything when approaching the first obstacle. To the surprise of the jockey, the horse did not jump and crashed into the obstacle.
Surprised and embarrassed after the accident, the rider decided to try to do what the trainer had said for the next jump. But instead of shouting the phrase, he only whispered it in the horse's ear.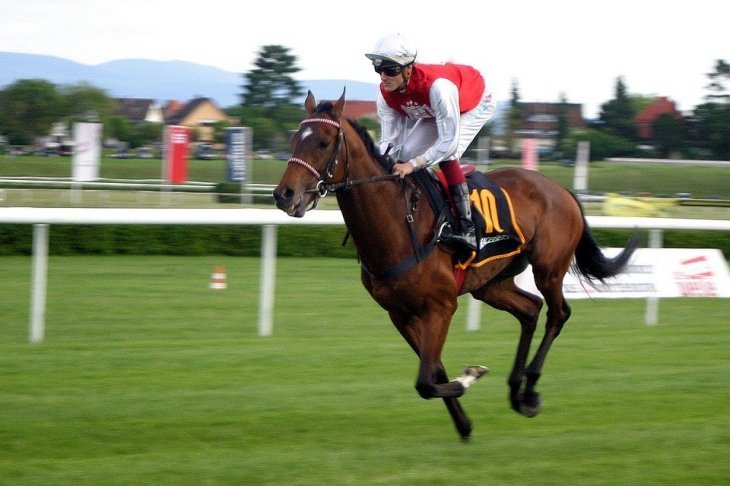 Source: Pixabay.
The result: the horse crashed once again against the obstacle. This made the rider begin to take the coach seriously, although it was a little too late.
As he approached the third jump, the rider obeyed the coach and shouted loudly "Alllleee ooop!," making the horse overcome the obstacle without problems.
Source: Pixabay.
The rider repeated the incomprehensible trick for the rest of the race, and despite the setbacks of the beginning, he managed to finish in third place.
Once the race was finished, the trainer was furious, and he asked the jockey what had happened. The bewildered rider only managed to answer:
"Nothing is wrong with me - it's this bloody horse. What is he - deaf or something?"
To which the trainer replied, "Deaf? Deaf ?! He's not deaf. He's blind!"
Please fill in your e-mail so we can share with you our top stories!