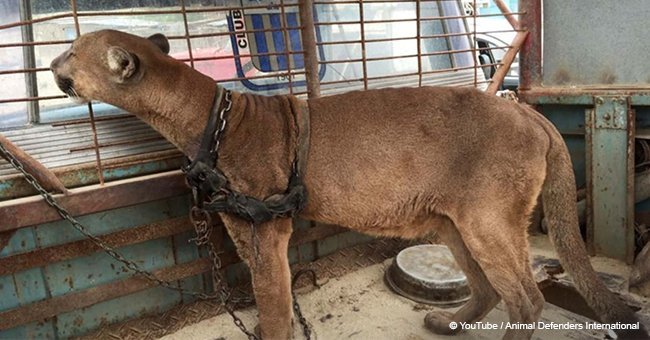 Circus mountain lion chained to a truck for decades finally gets freedom (video)
A mountain lion named Mufasa was released into the wild after 20 long years of living chained in the back of a circus pickup truck.
The video of Mufasa's liberation into the wild was recorded and uploaded on YouTube by Animal Defenders International (ADI), who also rescued the animal from its captors along with other wildlife officials of Peru.
Despite the country of Peru banning wild animals in circuses, Mufasa was entrapped because the circus that chained him moved undetected between remote villages.
The President of Animal Defenders International, Jan Creamer, who also led the rescue team in Peru told in a statement that it was "heartbreaking" for him to see Mufasa chained amid other circus equipment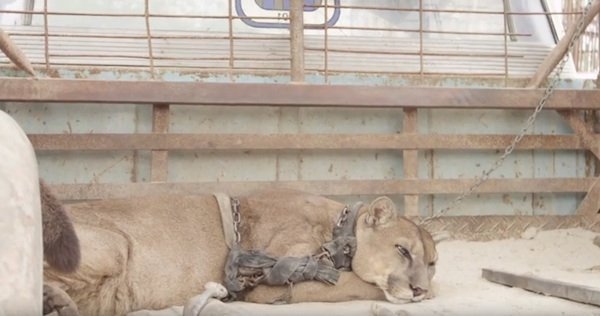 Source: YouTube/ADI
Follow us on Twitter to learn more.
When they found the animal, it was wrapped in heavy harness and chains that bound his entire body. Upon being cut free by the rescuers, the lion stretched free for the first time.
He further revealed: "It is magical to see him moving about in and out of the trees in his own piece of protected forest. Mufasa was torn from the wild and has endured the worst possible life and will need special care so I hope people will help us give him a wonderful retirement by making a donation today."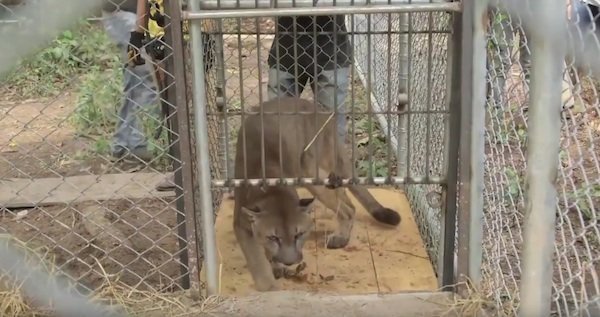 Source: YouTube/ADI
ADI initiated the rescue in April 2015 after receiving a tip-off that circus group Circo Koreander was operating illegally with wild animals in an isolated village in northern Peru.
They joined efforts with wildlife officers and conducted a surprise raid, which was initially met with hostile resistance.
It eventually led to an eight-hour-long stand-off between the riot police and a Public Prosecutor before Mufasa was finally released.
Following the rescue, Mufasa's rehabilitation took place at ADI's Spirit of Freedom rescue center near Lima. After recovering from the injuries and health hazards from years of captivity, he was taken to his forever home on the edge of the Tambopata reserve in the Amazon rainforest.
Please fill in your e-mail so we can share with you our top stories!