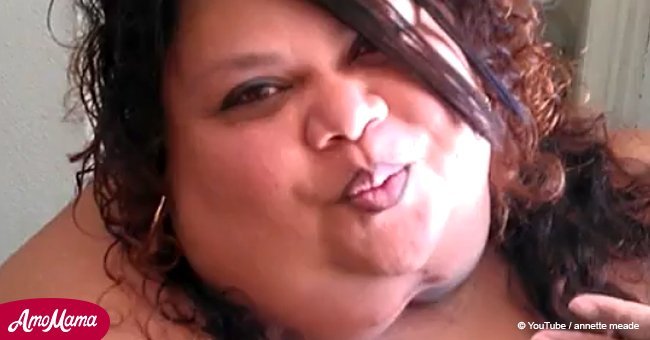 'My 600-lb Life' star Lupe Donovan is unrecognizable after surgery
After being part of a massive weight loss surgery, she has lost 300 pounds and the pictures she shared with the public showed the major changes to her body.
Lupe Donovan, one of the people who has been featured on "My 600-lb Life" looks completely different today after undergoing weight loss surgery early in 2017.
The show features obese patients as they go on a journey to lose weight in order to qualify for the surgeries that could save their lives. Lupe was on the program from later 2016.
Since her surgery, Lupe has dropped a further 300 pounds, and is almost unrecognizable to those who watched her early appearances on the show.
She was over 600 pounds and couldn't even stand without help when she first stepped in front of the cameras. Now, a year after her surgery, she revealed that she has lost 300 pounds and she will keep working to be as healthy as possible.
The before-and-after photos are impressive. Her life has definitely changed for the better, but she admitted that it hasn't been an easy journey.
After her surgery, she still had challenges to face, with her body continuing to create new obstacles for her in the months following.
"The biggest setback for me in the last few months has been my hip pain that keeps me in bed," she said.
While she has shed the pounds, one things that can't be lost by diet and exercise alone is the excess skin that formerly obese people have. The only way to rid of this problem is through further surgery.
Before she could go into the operating room again for a skin removal surgery, she has to lose more weight - which was quite a tall order for her after she was bedridden.
It was a trying time for Lupe, as the strain of her physical condition was placing a great deal of pressure on her marriage.
When Donovan first appeared on the show, her doting husband, Gilbert Donovan could be seen helping her sit up in bed, use her walker, and even when she started to exercise.
Even though he had shown he has a lot of patience, her follow-up episode on "My 600-lb Life" showed that Gilbert was reaching his limit.
He was seen using a social network app to speak with other women behind his wife's back, but she later clarified he had not been cheating on her. She was still upset, however, that he had kept it from her.
The couple decided to take a vacation together, where they enjoyed the sun in San Antonio as they worked on rekindling their marriage. The couple had been married for 10 years, and didn't want to throw that time away, and it seemed to work briefly.
According to the couple, their faith helped them to refocus on each other. Lupe even wrote that since God is in the middle of their marriage, they will "conquer it all."
Sadly, in September 2017, they confirmed that they had officially split up, but that there was no bad blood between them.
Their divorce did not hinder Lupe's progress, and to date she has lost 420 pounds. She has also undergone her skin removal surgery.
Please fill in your e-mail so we can share with you our top stories!