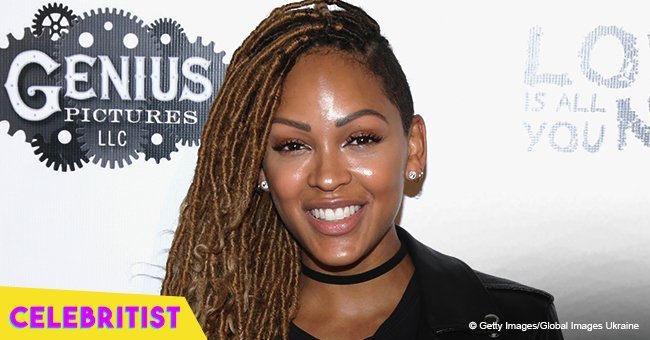 Meagan Good shares fun photo with her sister is also an actress & a singer
Meagan Good is adorably close to her sister La'Myia, and the two still spend a lot of time with one another despite being all grown up. In a cute photo, the sisters could be seen sharing a laugh while laying down on a bed, clearly enjoying each other's company.
Recently, the sisters have been busy trying to change the current stigma in TV shows of black women always being the "bad" character, constantly fighting and arguing in the story plots. Hoping to change this one-sided portrayal of black women, Meagan and La'Myia Good are hoping to change that with their philanthropic initiative called "The Greater Good Foundation".
In an interview between BlackDoctor.org and Meagan, she shares how the portrayal of black women in media plays such a significant role in how young black women act, and so there is most definitely something wrong with how they are seen on television nowadays.
"I think a lot of what the media is sending to the kids these days is that, hey, you've got to dress like this. You've got to fight other women. We just want to give them another option, like, okay, you don't have to be a bad seed. You can be a good girl or you can take pride in loving yourself, respecting yourself…"
Aside from their foundation, the Good sisters are also tying up with the arts program Musication in Compton, where they aim to teach the importance of sisterhood to young girls. The program includes a specially-designed curriculum which tackles essential topics like building self-esteem, promoting positive body images, and the like. Meagan and La'Miya hope to mentor underprivileged young girls who lack direction or support, in hopes of providing them with the guidance they need.
"A lot of these girls have dealt with teenage prostitution. They've dealt with being raped. They've been raped at parties, raped by family members. Some of them just didn't have fathers in the home. Really, the biggest thing is just teaching them that they are capable of any and every thing despite their circumstances, that the things that they've been through are actually their testimony."
The Good sisters are out there trying to change the world for their fellow black women, and they are doing a great job. La'Miya, 38, and Meagan, 37, are out to make the world a better place for young black girls, and more people should hop on board their fantastic advocacy.
Please fill in your e-mail so we can share with you our top stories!