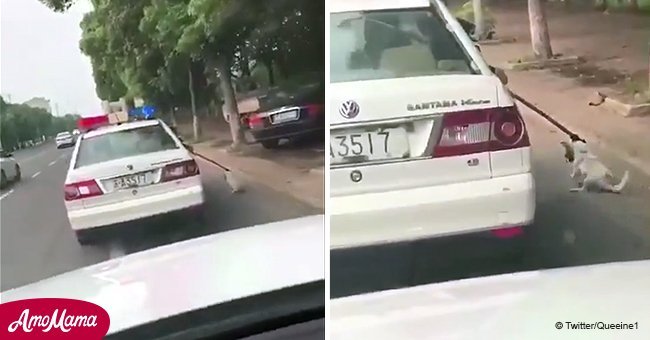 Police car drags stray pup by its neck

The inhuman treatment of the dog triggered an outrage from the public, compelling the police officials involved to issue an apology.
In a disturbing footage posted online, policemen in an official vehicle in China were seen dragging a dog with a leash through the car window, as the car headed to the police station.
The incident took place in the district of Jiangning located in Nanjing, which is the capital of the Jiangsu province in the eastern part of China, as reported by Unilad.
The Jiangning police officers have reportedly explained their merciless act by stating that they did not have an animal cage to transport the dog in.
The car was on the move, and the tiny stray dog who was being pulled through the car's front window was seen struggling to catch up with the vehicle.
Read more about similar stories on our Twitter account @amomama_usa.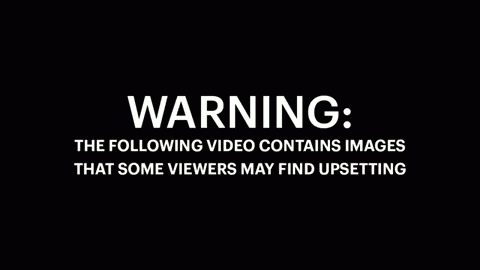 Source: YouTube
Shortly after the video was released online, it triggered strong reactions to ill-treatment of the dog and the policemen involved in the incident were called out by the public for their abusive behavior.
Complaints and criticism poured in at the Jiangning Police Station until authorities felt compelled to issue an apology.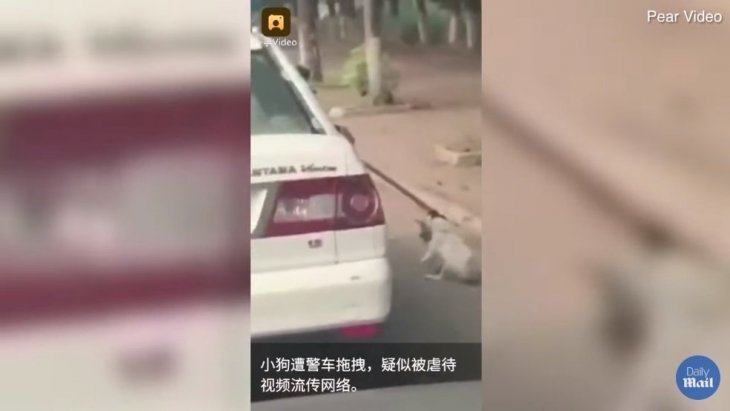 Source: YouTube
In the form of a written statement, the station apologized for the inconsiderate act committed by its officers and also narrated the sequence of events that led to it.
The police stated that they received a complaint call from a resident of the neighborhood, a man named Zhou, who claimed that the stray had been causing menace to the local public.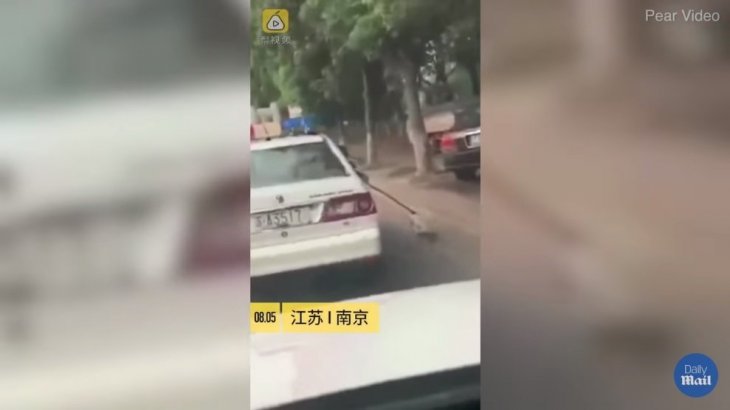 Source: YouTube
After receiving the complaint, the police sent out its officers to look into the situation. The designated policemen spotted the stray and decided to pull it with a snare as they did not bring an animal cage with them.
The bureau has acknowledged the lack of preparation of the officers, referring to them as ill-equipped and adding that their decision to drag the dog along the road from a moving car was wrong.
As a remedial measure, the authorities have stated that they would provide proper training to the policemen to handle similar situations and offered an apology to the community of animal lovers who had been disturbed by the incident.
The wide impact of the footage has also led to an official statement being published by the People for the Ethical Treatment of Animals (PETA,) in which they strongly condemned the actions of the police.
Please fill in your e-mail so we can share with you our top stories!