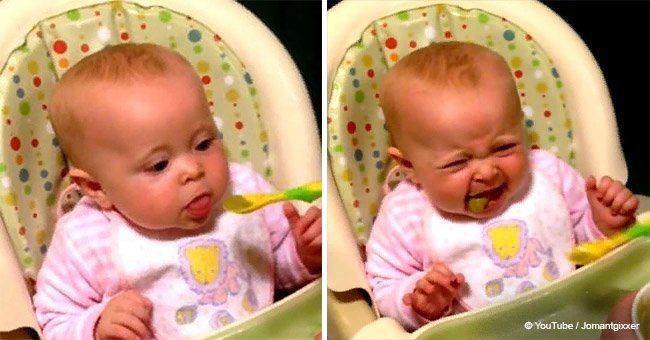 Six-month-old baby says first words after trying peas and it's so hilarious (video)
While being fed peas by her parents, a six-month-old baby talked for the very first time. Surprisingly, her first words reflected her strong hate for the greens.
A YouTube video shows the moment Olivia tries to fend off the spoon with her hand and says something closely similar to the words "I done" when her mother was about to feed her a second spoon of peas.
Olivia's life was consisted of consuming her mother's milk, rice cereal, and other delicious soft food, which she has been pretty eager to eat.
However, that day was a different story. Her parents decided it was time to feed her something new and nutritious.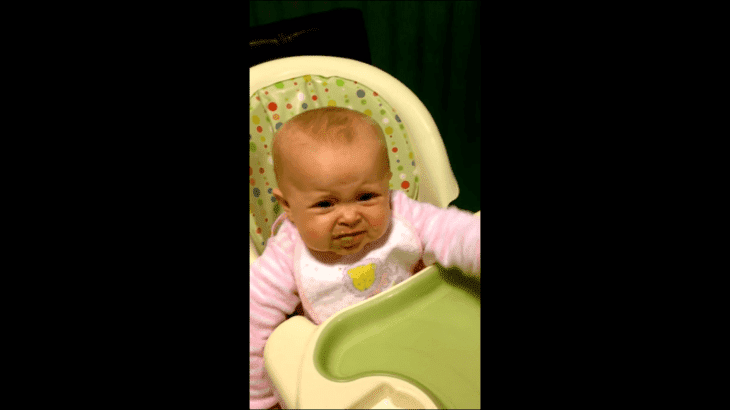 Source: YouTube/Jomantgixxer
Follow us on our Twitter account @amomama_usa to learn more
In the video, the father can be seen holding a bowl of green peas. As he loads up a spoon and goes in for it, the little girl's mother asks, "Olivia, are you ready for your first vegetable?"
At first, Olivia seems pleasant and eager to eat. She even opens her mouth, ready for the incoming food delivery.
But right after she tastes the peas, she realizes it's not what she's been used to eat. Her tiny face says it all, and it's priceless.
Apparently, Olivia wasn't impressed. Her eyes are suddenly full of tears as she starts to show her distaste for peas to her parents.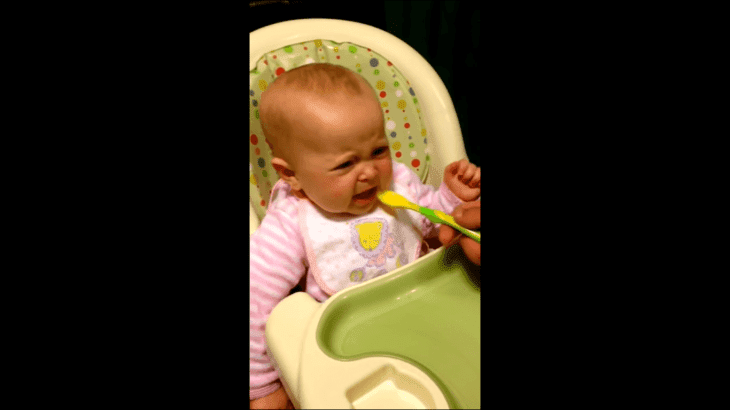 Source: YouTube/Jomantgixxer
She also repeatedly pushes away the spoon. Occasionally, she bangs her table as if revolting against being fed.
At one point in the video, the father jokingly asks the mother, "Why'd you feed her peas?" She replies by informing him that babies should be fed non-sweet foods first.
When her mother goes in for round two, Olivia has made up her mind and says, "I done."
The parents quickly burst up in laughter. They are in complete shock with their little girl's first words.
Finding it hard to contain his excitement, the father says: "She said, 'I done!' She said, 'I done!'"
However, there were some doubters, who were not convinced that Olivia's first words were a comprehensible word rather than a usual mumbling of the baby. Moderator Sylveon wrote, "Eh sounded like a normal baby it didn't sound like I'm done."
Please fill in your e-mail so we can share with you our top stories!