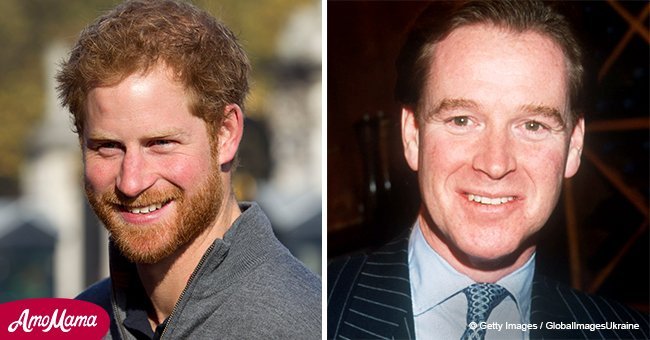 Here's what Princess Diana's ex-lover said about rumors that he is Prince Harry's dad

The Princess of Wales' ex-lover has spoken up regarding the paternity of her younger son, which has been a question among royal watchers for a while.
James Hewitt, with whom Princess Diana had an affair towards the end of her marriage to Prince Charles, has spoken up regarding the long-circling rumors that he is Prince Harry's biological father.
For many years there has been a question surrounding Harry's true paternity, with many claiming that the royal looks more like his mother's lover than his supposed father.
But now Hewitt has admitted that there is no way that he is Harry's father. When he addressed the rumors, he gave a simple answer as to why the rumors don't seem to want to die down permanently.
"It sells papers. It's worse for [Harry], probably, poor chap," he said.
It's physically impossible that Hewitt could be Harry's father, given that everyone, including Hewitt, put the date of his meeting Diana for the first time in 1986, 2 years after Harry was born.
This is considered to be more or less the same time that Charles had restarted his affair with Camilla Parker-Bowles, who he is now married to.
Hewitt admits that his romance with Diana was certainly a whirlwind affair, and they spent as much time as possible together.
Harry has expressed that he is close with his father, but he has taken a great deal of inspiration from his mother, and has continued her charity work throughout his life.
"I want to do something that makes my mother proud," he said. "Lucky for me I've got the prince bit so I'm able to make a difference."
While many people don't want to let the rumors go, others believe that Harry looks like his grandfather rather than Diana's lover. The red hair - the trait that many cite as the reason they doubt Harry's paternity - is also something that runs in Diana's family.
Please fill in your e-mail so we can share with you our top stories!