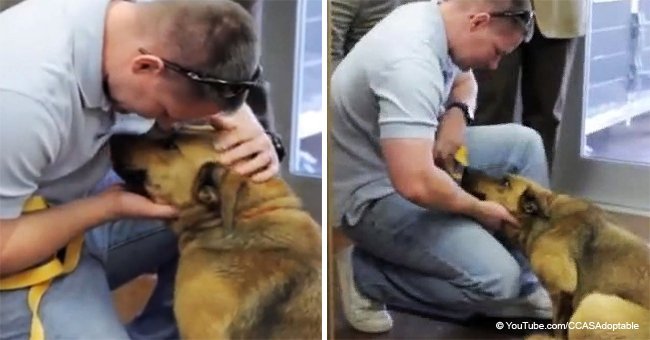 Lost dog finally reunited with owner after seven long months
The family had been frantically searching for him for more than half a year after his sudden disappearance when he suddenly turned up far from home.
During the 4th of July celebrations in 2012, Dora, a German Shepherd cross breed, became frightened by the loud bangs of the celebratory fireworks over her house in Frisco, Texas.
In her panic to get away from the noise, she jumped the back garden fence, and seemingly disappeared entire.
Her family quickly started a search for her, looking everywhere they could think she had gone, and calling anyone who might have seen her, to no avail. As time passed, they became less and less convinced that they would find her, but they never gave up looking.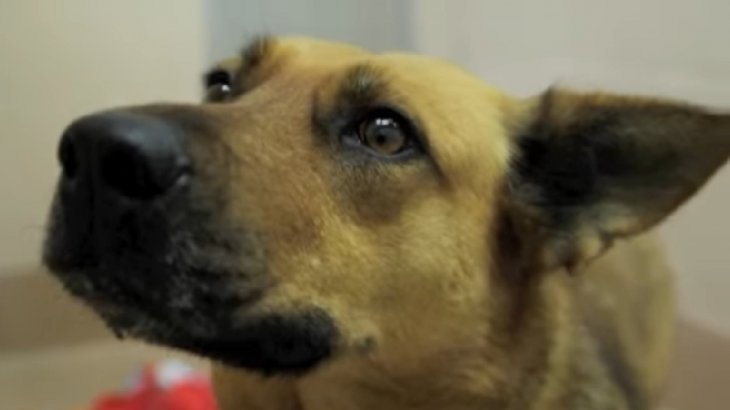 Source: YouTube/CCASAdoptable
The family kept hoping that they would find their beloved friend, and on February 5, 2013, almost exactly seven months after she went missing, they caught an incredible break.
Nearly 20 miles away, in McKinney, Texas, Collin County Adoptable Pets were brought a stray who had been picked up on the street. Hopeful that they would be able to reunite the beautiful dog with her family, they checked to see if she had a microchip.
She did, and the information on the chip had them gobsmacked.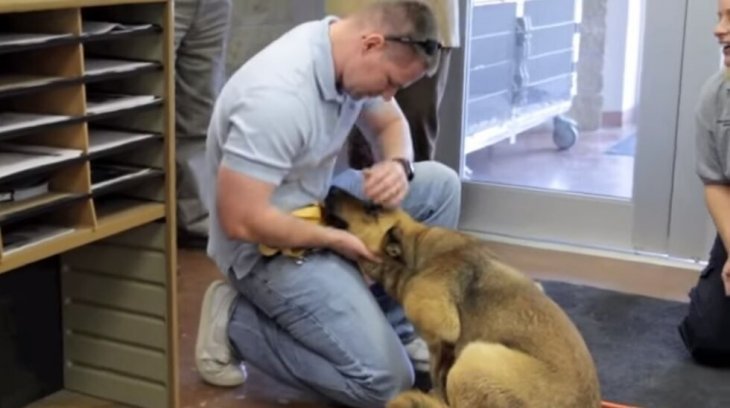 Source: YouTube/CCASAdoptable
The veterinarian checking her realized that her information was that of Dora, the dog who had gone missing in Frisco over seven months before. They quickly contacted her family, and her owner rushed out to meet her.
Dora was tentative when she was first brought out to her owner, but his loving pats and scratches quickly warmed her up to him, and she nestled into him as he welcomed her back.
By the time the pair walked out the door with Dora back on her old leash, her long tail was happily wagging at being reunited with her owner.
Please fill in your e-mail so we can share with you our top stories!