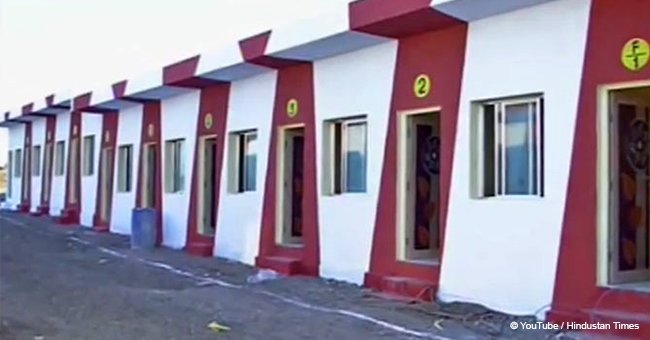 Businessman spends daughter's wedding budget to build 90 homes for the homeless instead
Manoj Munot, a rich businessman in India, chose to take a noble initiative by donating 90 houses to homeless people rather than splash millions on his daughter's wedding.
Munot, who is a wealthy wholesale trader of cloth and wheat in the Aurangabad district, India, constructed the houses on two acres of land and meticulously decided on who would reside in them, a report from Indian Express informed.
He set three criteria to select the people who were eligible to take the residence in the homes. They needed to be poor, living in the slum, and not suffering from any addiction.
Each donated house is believed to be 12 by 20 square foot and has two windows and two doors. It also comes fitted with all the lighting requirements.
Follow us on Twitter to learn more
In his decision to donate rather than spend, Munot had the complete support of her daughter, Shreya. She, along with her new husband, even handed over the keys to the donated houses to its respective owners following their marriage.
For Shreya, there could not have been a better wedding gift from her father than the distribution of shelter to the homeless. She called it the "biggest gift for her wedding."
The source also reported that one of the receivers of Munot's humble donation is already benefitting from the shelter.
Shab Ali Shaikh, one of the beneficiaries, admitted that she and her family would no longer require to worry about accessing even the basic needs such as electricity and water.
According to the report, Munot originally planned to spend around $114,000 for his daughter's wedding. However, he was later inspired by a young politician from India, Prashant Bamb, to take this humanitarian step.
The source also hoped for the laudable step taken by Munot to soon inspire and encourage many more rich men so that they can follow his lead and help those in need.
Please fill in your e-mail so we can share with you our top stories!