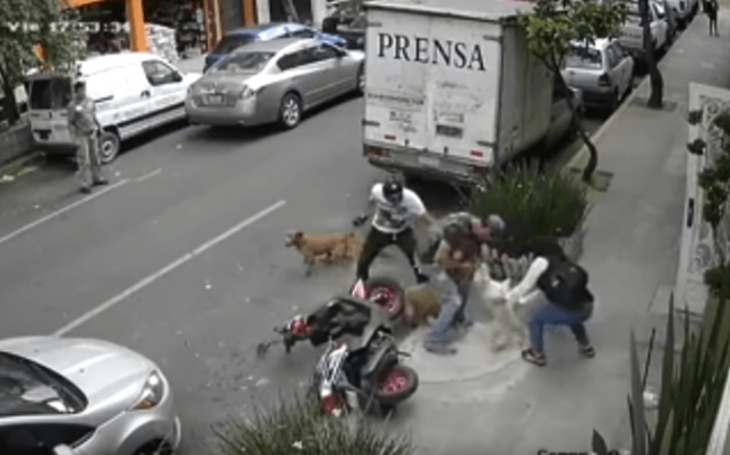 Man fights with his bare hands to save his little dog from a pit bull attack
Video surveillance cameras captured the moment when a Pitbull dog attacks a pet and its owner in the Tabacalera neighborhood, Cuauhtémoc, México
In the recording, shared through the personal Facebook page of the owner of the affected dog, it is observed how the man is sweeping the street outside his home located on Ignacio Mariscal street, while his pet of Frech Poodle race stays aside accompanying him.
Suddenly the Pitbull appears running without a leash and when he sees the dog attacks him, so the man intervenes in the fight to separate the powerful dog from his helpless pet; after struggling with the animal he manages to release his dog but he also receives a strong bite at chest height.
After managing to separate the pit bull, the assaulted one faces the owner, throws a direct blow to his face and then begins to argue with him. Later he enters his home and pulls out a tube to threaten the incompetent owner of the pit bull and demand that he leaves the place and take his dogs.
The Pitbull saw the aggressiveness of the man and attacks him one more time but the man blows a hit to threat the dog with the tube so it stops and does not get to bite him again. Read more on our Twitter account @amomama_usa.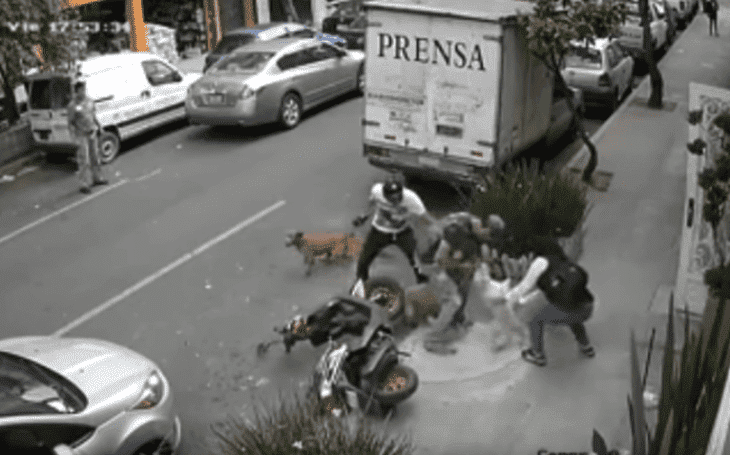 Source: Youtube/Chany P Show
After the incident, the man posted on his Facebook account that his dog Scott was well after going to the vet to sew up the wounds that the fangs of the Pitbull left on his nose.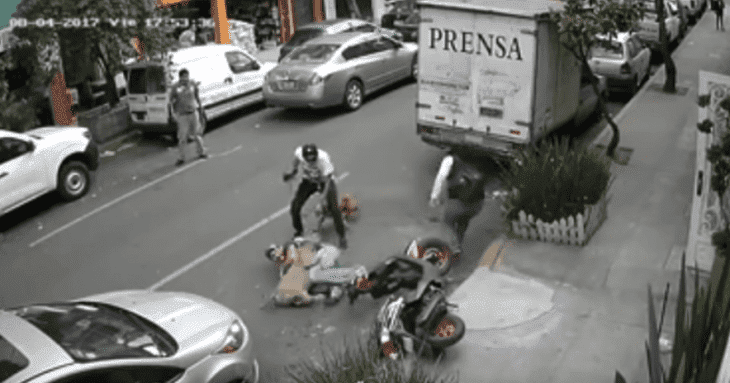 Source: Youtube/Chany P Show
The owner of Scott called on animal rights advocates to help him get justice because he believes that the owner of the pit bull is not a responsible person and is not trained to have an animal with such power.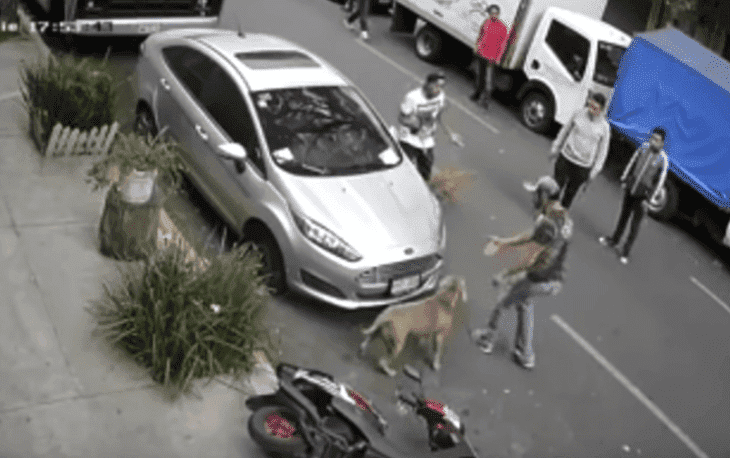 Source: Youtube/Chany P Show
Meanwhile, the owner of the Pitbull is still not responsible for the damage caused by his pet to both the poodle and its owner.
This story reminds us that it is important to take the greatest possible precautions with large breed dogs, as they can cause terrible damage if they are out of control.
Please fill in your e-mail so we can share with you our top stories!