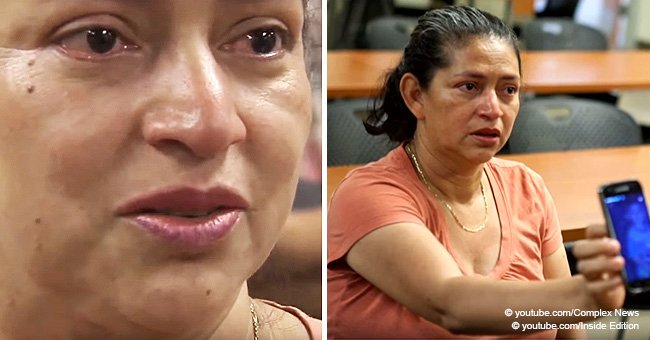 18-month-old baby abducted in 1995 reunited with grieving mother 21 years later
Steve Hernandez finally got to see his mother, Maria, in 2016, 20 years after he was abducted.
Steve was abducted by his own father when he was only 18 months old, the San Bernardino County District Attorney stated in a press release dated June 9, 2016.
Maria broke into tears as she saw her son, who was accompanied by district attorney investigators, at the San Bernardino County District Attorney's Office.
Follow us on our Twitter account @amomama_usa to learn more and please scroll down to watch the video.
Steve was abducted by his own father, Valentin Hernandez, from their Rancho residence in Mexico in 1995, according to Senior Investigator Karen Cragg, who is assigned to the Child Abduction Unit. Maria had searched for him for years to no avail.
FATHER AND SON DISAPPEARED WITHOUT TRACE
"The couple was having problems in their relationship at the time of Steve's abduction," Sr. Investigator said in the press release. "The mother went to work one day, only to return home to an empty residence with the father and child gone"
Valentin Hernandez also took with them all of Steve's pictures, as well as all documents identifying Steve, including the ultrasound images.
Maria only managed to retrieve one photograph of Steve's, which she got from her aunt in El Salvador.
"That became the only photograph she had of Steve for the last twenty-one years," Cragg said.
TRACKING THE MISSING BOY
Investigators from the Child Abduction Unit of the San Bernardino County District Attorney took on the case and tracked several leads in different parts of the United States.
Investigators later received an unverified information that Valentin Hernandez was no longer alive.
They later received another information, in February 2016, that Steve Hernandez, a United States citizen, was possibly living in Puebla Mexico.
Cragg said they weren't sure if they had located the right person.
"So we used a ruse and told Steve we were conducting an investigation related to the disappearance of his father," she said. "During the conversation, we found several similarities in his story that matched that of our missing boy."
DNA tests later confirmed that Steve was Maria's missing son. Maria was overcome with emotion after she was informed that his son had been found.
"Our committed teamwork paid off and we finally found Steve," Cragg said. "To be able to return him to his country and his mother is an indescribable honor."
Please fill in your e-mail so we can share with you our top stories!