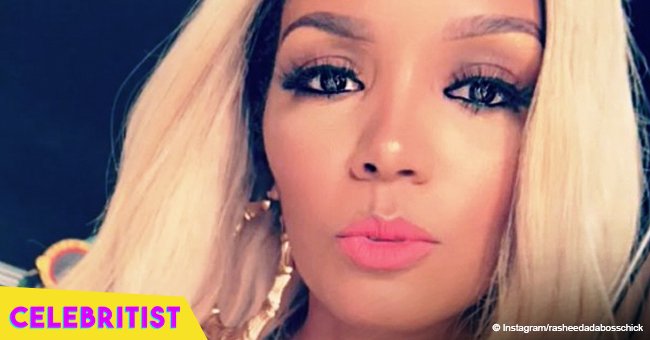 Rasheeda Frost is under fire for wearing a shirt referring black women to God
Fans believe Rasheeda Frost went a little too far in her recent statement, wearing a t-shirt that said: "Black Women, You are God." While the shirt's purpose was to empower the group, it came out blasphemous to many people who saw it.
Amid the number of debates happening online regarding certain people wearing different types of statement shirts, Rasheeda Frost caught herself in the middle of this debate for wearing the shirt herself. It turns out her "Black Women, You are God" shirt was her own idea, as it came out in her Pressed Atlanta boutique store.
Due to this statement, the Christian community that came across the post was highly offended by the messaging of the shirt, making sure to express their disappointment on the reality TV star's comment section. The post was meant to advertise the new t-shirt which is available on her website and in her stores in Atlanta and Texas.
One IG user named @ana_don84 wrote: "Black woman is not God, no woman is, no human is, there is only one God we [are queens my [sister]. Women never created anything on Earth, we do not make miracles happen every day, we only overcome challenges when we give birth it is all the higher being."
Another user named @chiomaalaka made sure to express how distasteful it was for the businesswoman to exploit God in the statement, saying: "I will have to Unfollow! Peace! May you find the true God."
@anything_is_possible_00 said that if there is one concept or being that should not be messed with, it would most definitely be God. Saying how confusing it is to see people throwing the word around like it is nothing, he said: "One thing I do not play with is GOD, I do not understand why people be playing with GOD"
While people from different religions all have their opinions as to whether or not the statement shirt is blatant disrespect or just a statement of empowerment, Rasheeda has not spoken up about what she was thinking when she made the shirt. Instead, she continues to live her life while allowing people to debate on her post's comment section regarding the issue on religion.
The chances of Frost explaining herself over the controversy is slim, especially since she has posted a couple more photos on Instagram after it, hinting that she most probably just wants to move on to sharing more of her content with her fans.
Please fill in your e-mail so we can share with you our top stories!