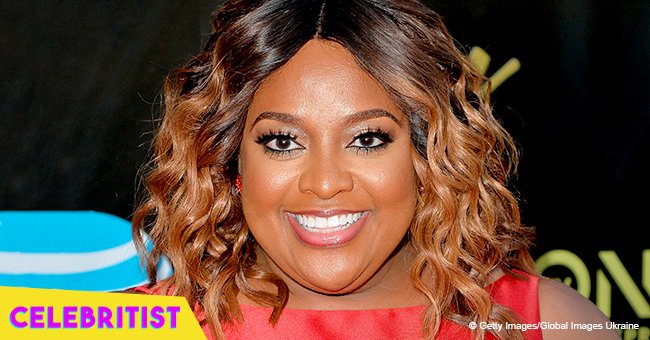 Sherri Shepherd shares picture detailing her major weight loss journey
Sherri Shepherd gives an update on her continuing weight-loss journey and reveals amazing results in pictures.
Sherri Shepherd is relentless in her efforts to shed off pounds. She recently shared an update about her weight loss journey and her recent photos in swimsuits reveal her amazing transformation.
Years ago, Sherri opened up about her decision to lose weight because she was about to get married. She knew she had to look good for her wedding. She also had an energetic son she couldn't keep up with because she was too lazy and oversized to move her butt.
So she decided to change her diet. She stopped eating pizza and quit watching infomercials while binging on her couch. She also enrolled in Zumba classes three times a week.
Back in 2013, she said she had lost more than 40 pounds in two years and she was proud of herself.
Years later and Sherri is still working on her dream weight and happy with the results. She posted a series of photos flaunting her curves in swimsuits as she updated fans of her progress.
"Tried on some swimsuits from @Torridfashion & they fit!!! It's been a long journey full of prayer, self-encouragement, wanting food, craving sugar ... forgiveness when I fall, cajoling myself into the gym & onto a jump rope... crying when I did 3 min of jump rope (may not be a lot to you but THREE min jumping rope- almost took me out) ..."
Sherri also revealed she now weighed 168.4 pounds and feels amazing. She said it was due to her perseverance and discipline that she's gone this far though she's still working towards her ideal weight. Sherri also said she cut down on sugar and was 154 days sugar-free because of what her son told her.
"as I was eating a Reese's Cup, Jeffrey asked me who was going to be his bodyguard if I died ... hit me like a ton of bricks. So much going on... I was trying to numb myself with food so much so that my son was having anxiety attacks. I realized God had given me everything I needed to take control of my health... I feel like I am getting there one choice at a time. Hopefully this encourages you."
Sherri's son, Jeffrey, 13, is a product of her 9-year marriage to Jeff Tarpley which ended in 2010. She later married Lamar Sally in 2011 but that union also fell through in 2014. She and Sally have been battling it out in court over the child support of their surrogate son, Lamar Sally Jr. who was born after their separation. As such, Sherry opted to limit her involvement in Lamar Jr.'s life to just paying child support.
Meanwhile, Sherri is a hands-on mother to Jeffrey and recently opened up to The Breakfast Club about a situation in school that surprised her. She said her son told her he preferred white girls over black girls because the latter tended to be "mean." Worried about this, Sherri asked for advice from the show's hosts who suggested providing Jeffrey strong male figures to guide him and to surround him with teens who look like him.
Please fill in your e-mail so we can share with you our top stories!