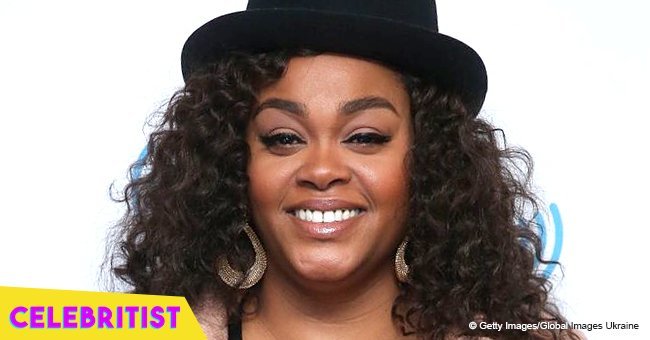 Jill Scott's son perfectly hits high note from Minnie Riperton's 'Lovin' You' in recent video

Jill Scott just posted an impressive video of his son mastering a high note from Minnie Ripperton's love song but gets slammed by a for her parenting ways.
Jill Scott's son Jett just showcased his ability to hit a high note in a video his mother recently shared on her Instagram. The 9-year-old who's been a fixture in the singer's social media requested the R&B songstress to record his rendition of Minnie Ripperton's 'Loving You' revealing a talent worthy of being famous for someday.
In the short clip, Jett belted out the final moments of Ripperton's popular love song where she takes her voice to its highest level which the young boy clearly mastered. He sang the lyric-less tune casually and perfectly matched Ripperton's rendition. His mother who took the video could be heard in the background saying, "Seriously???"
She was equally dumbstruck in her caption when she wrote,
"The Boy say "Mom, record this." Really?????!?!? [heart emoji]."
Though it was clear Jett's performance was worthy of praise, there were fans who chose to see past that and criticize Jill for feminizing him.
"As single mamas, we tend to make them mama boys. I'm guilty of this as well but I realized I need to raise my son to be the man that's going be great father and husband to his wife."
However, one fan defended Jill and replied,
"This might be the dumbest thing ever. He's being feminized because he's singing Minnie Ripperton. Football makes not one masculine, nor does playing outside on trees. This type of density is really tragic and dated."
Jill has been very protective of her son who came as a surprise to her when she discovered she was pregnant with him. She told Essence she had already given up on having kids when she found out she was with child. All the more reason for the singer to be serious about raising her son well as she revealed during a 2015 interview with Essence.
"It matters that I've done the best I can to make a good decision because everything that I do is shaping who he is. I love him more every day and I want to be an example."
Jill was engaged to Jett's father, Lil John Roberts who was also her drummer. The couple announced their engagement in front of an audience who witnessed them sharing a long on-stage kiss. However, a year later, they revealed they broke up.
Jill was previously married to her longtime boyfriend Lyzel Williams. They dated for seven years before they wed and 2001. Their marriage lasted for six years. In 2016, Scott remarried with her other longtime boyfriend Mike Dobson. Unfortunately, the marriage only ran for 15 months after with Jill filing for divorce.
Please fill in your e-mail so we can share with you our top stories!