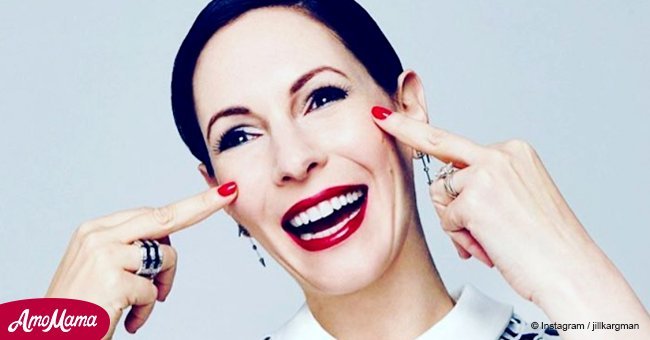 US Magazine: 'Odd Mom Out' star Jill Kargman's son comes across anti-semitism at school
Jill Kargman seems to have received the short end of the stick for 2018. Not only her own body but also her son, named Fletch, has had to endure physical and emotional battles.
The "Odd Mom Out" actress wrote somewhat of a tell-all essay for Tablet Magazine, where she goes into detail about what she claims was a case of anti-semitism experienced by her son who attends a New York City school.
The essay writes about how Fetch informed his mother that a classmate said:
"I'm a fan of Hitler! God sent Hitler down to kill the Jews because they nailed Jesus to the cross."
According to Kargman though, it was not the first time that child exposed his anti-semitism tendencies.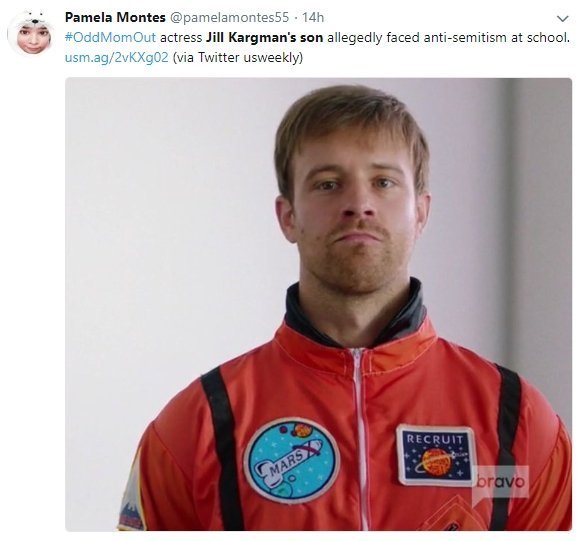 via Twitter US Weekly
As a result, Kargman says she wasn't "entirely shocked." Last year's incident involved Fletch's decision to write a paper on the Radio City Music Hall. In it, he concluded that "his family was underwhelmed by the Christmas Spectacular and, parroting his mom and sisters, that he found all the emphasis on women's legs sexist.
In response, the classmate had said:
"You just didn't get it because you are a Jew and the show is made for Christians."
After notifying the headmaster that previous time, a reply reading "Courage!" from the school left Kargman confused but not triggered enough to take further action. Furthermore, she admitted that she "grew up with an acute distaste for busybodies or tattletales."
The latest incident came at a time when the 44-year-old actress was going through a recovery of a double mastectomy. Having tested positive for a breast cancer gene, she opted to surgically reduce the impending risk of disease by a minimum of 95 percent. It was her husband, "running on Tylenol and sheer rage," who informed Fletch's school about the newer episode of anti-Semitism, reminding them of the last one as well.
The proposed course of action, which left Kargman quite dissatisfied with its mildness, was to prevent the child from going on two field trips. The underwhelming nature of the punishment was confounded when it turned out the child only missed one trip.
In an attempt to put a positive twist on the situation, Kargman said she delivered some books, attached a card to it, and sent it off to the home of the child. The note read:
"We thought this would prove valuable reading for your family. Best, the Kargmans.."
But she says she never heard back after that.
After all was said and done, the Kargmans removed Fletch from the institution and placed him somewhere that housed a rainbow-colored gay pride flag.
The school, St. Bernard's, rebutted Kargman's essay with a statement to the New York Post arguing that it "does not tolerate anti-Semitism." They also said that "while we do not disclose publicly individual disciplinary actions with respect to our students, particularly as they are young children, the essay does not accurately or fully describe the underlying facts or disciplinary actions taken."
Please fill in your e-mail so we can share with you our top stories!