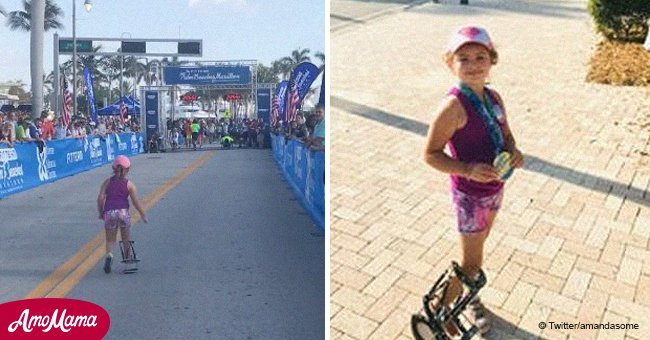 Disabled 7-year-old girl finishes 5k marathon
7-year-old Aynslie finished a 5km run in West Palm Beach, Florida, even with an external metal fixator attached to her leg.
The metal fixator, weighing over six pounds, did not stop the young girl from finishing the race. Her mom captured the moment in a heartwarming video.
She was determined to reach the finish line despite having been diagnosed with a congenital condition called fibular hemimelia.
Follow us on Twitter at @amomama_usa for more stories and updates.
Aynslie's condition meant that she has a missing fibula bone in her lower right leg. She only has four toes, and her right leg is quite shorter than the other.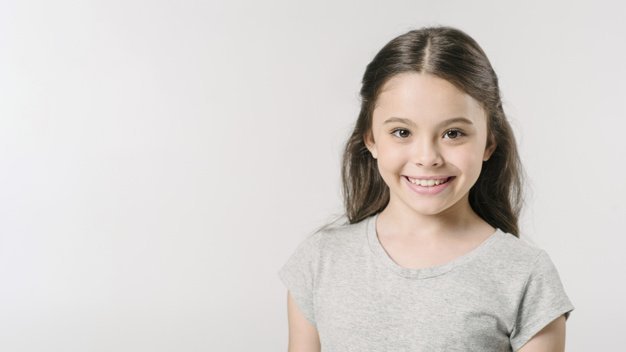 Source: Freepik
It's because her right leg's tibia bone does not grow as normally as the one on her left leg.
THE MOTHER HAS ALWAYS BEEN "AMAZED"
Heathyr, Aynslie's mom, felt nothing but pride for her daughter as she videotaped her heading towards the finish line. She said:
"I was also amazed, as I always am, by her strength and determination and happy that the institute hosts an event to encourage kids to be active despite the physical struggles they're going through."
According to Heathyr, Aynslie does not let her disability stop her from being an athlete. She enjoys and engages in many sports, such as the 5k run.
She is also fond of playing basketball and swimming.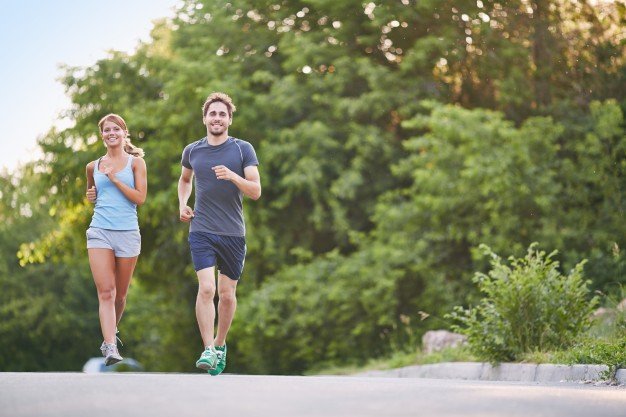 Source: Freepik
THE DIAGNOSIS
In an interview with UNILAD, Heathyr revealed that she found out about her daughter's condition when she was only 23 weeks pregnant.
She was given the option to amputate her daughter's leg and resort to prosthetics, but she refused.
She looked for other options and, later on, found an orthopedic surgeon based in Florida who specializes in reconstructing and saving limbs.
THE SURGERIES
Aynslie was 18 months old when she had her first operation back in January 2013. The doctor had to extend her tibia bone and stabilize her ankle.
Her next surgery was in October 2017. Heathyr explained it was a "process of breaking the tibia bone, attaching the external fixator and creating a chart to follow to create length was repeated."
The external fixator is attached through Aynslie's bone and skin. Its purpose is to hold the broken tibia bone in place for it to lengthen.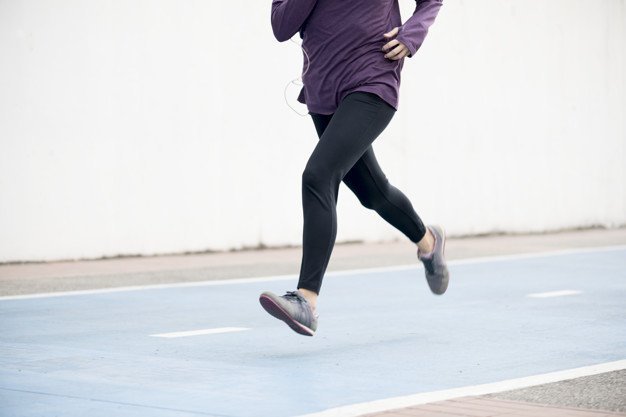 Source: Freepik
AYSNLIE'S FUTURE
Because of her condition, the young girl has to go through multiple surgeries until adulthood.
Despite the struggles, Aynslie remains active and leads a normal life. In fact, she has plans to play hockey, join a swim team, and even go skiing.
At present, she is a yellow belt in Tae Kwon Do. She also likes art, winter sports, the beach, and Disney Princesses.
In other related life stories, a 16-year-old boy diagnosed with spinal muscular atrophy fulfilled his dream when he sang in a high school talent show.
Please fill in your e-mail so we can share with you our top stories!