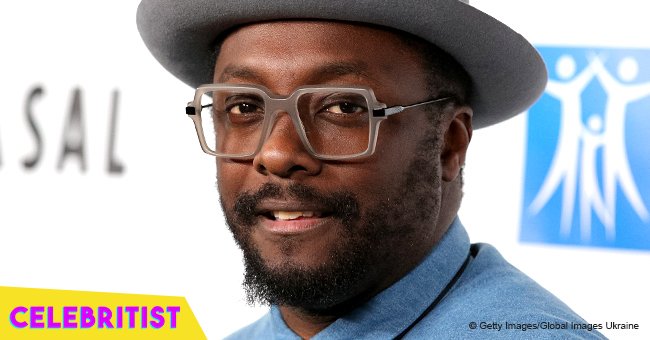 Will.i.am looks amazing after losing 20 lbs due to 'life-changing' regime
Will.i.am looks amazing in his slimmer and healthier physique, after losing 20 lbs due to a "life-changing" diet regime.
The 43-year-old singer revealed that he lost 20 lbs. after changing his eating and sleeping habits, which included him quitting meat and sleeping more.
The Black Eyed Peas frontman said that last year, he weighed a total of 210 pounds after sleeping just four hours a night and binging on processed foods during the day. He shared how the daily routine made him bloat up and gain a lot of weight.
"I was eating bad, sleeping bad. No regimen. I was giong to sleep at around 5:00 in the morning. I would argue with people like, 'All I need is like two hours a day'. Like boom a catnap and a catnap and I'm just ready to go."
Will.i.am admitting that his poor sleeping habits caused all sorts of problems in his body, particularly disorders that he didn't have before.
"I was creating different types of disorders. And starting with my high blood pressure and my cholesterol, I had acid reflux, nasal drip... When you have so much acid in you that means your body is fighting off inflammation and mucus and that is a toxic environment that leads to other diseases."
Realizing what would happen to him if he continued his unhealthy habits, he decided to make a switch. When he spoke to a doctor who told him what would happen if he kept living that way, he made sure to change for the better.
"I went to my doctor and he said, 'Hey. Your high blood pressure is like you're 60. And your cholesterol. Where heart disease and diabetes runs in your family, you should take control of that.' "
It was that particular check-up that made him want to cut out meat and start following a vegan diet, particularly one that was plant-based.
"[...] It changed my life. My cholesterol came down, my high blood pressure came down. My stress levels came down naturally. I have more energy. My sleep regimen is awesome."
Given his plant-based diet, he also ditched processed food and sugar, which made the biggest difference in his health. Acknowledging how life-changing it was for him, he encouraged everyone listening to start their plant-based regimen. He even went so far as to say that eating meat was to have "decaying flesh" in your body, saying: "You don't need the meat, you don't need to have decaying flesh in your body. The more I think about it, I was like, 'Ew.'".
Check out his latest info video regarding veggies and meat here:
Well, there you have it, folks. Eating less meat doesn't just make you lose weight, it does wonders for your health, too. Would you give it a try?
Please fill in your e-mail so we can share with you our top stories!