Singing dog wins judges hearts during incredible performance in talent show
From detecting explosives to performing challenging stunts, dogs are known to do impressive tricks. They learn much more than "sit" and a three-year-old named Oscar took his talent to a well-known stage.
Accompanied by his owner named Pam, Oscar was a contestant of America's Got Talent. He had the opportunity that thousands of people can only wish, singing in front of the famous critic Simon Cowell. He did not let his time in the center of attention go to waste.
As can be seen in the video shared by America's Got Talent Youtube channel, according to Pam, who also provides Oscar's musical accompaniment, the dog began to sing on his own about a year and a half ago.
She was playing the piano in her living room when her cheerful puppy decided to join her. Since then, he has benefited from voice lessons. Pam said:
"He can sing. You can hold a note. He can even make a vibrato." Read more on our Twitter account @amomama_usa.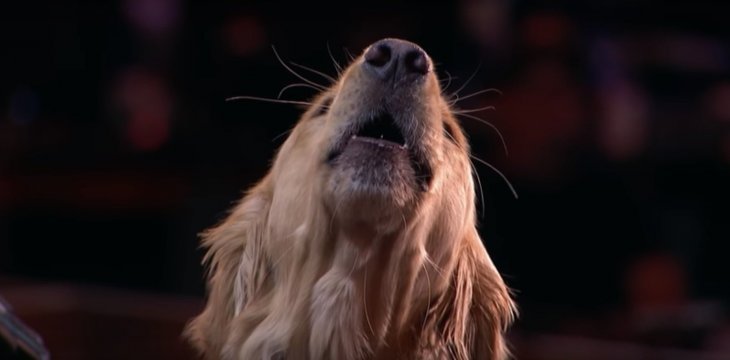 Known for his sullen attitude and harsh criticism, Cowell was surprisingly interested in the dog's talent. He said during the show: "I'm not kidding, I've done this show for a long time and I always said that if we found a dog that would sing, that would be it for me."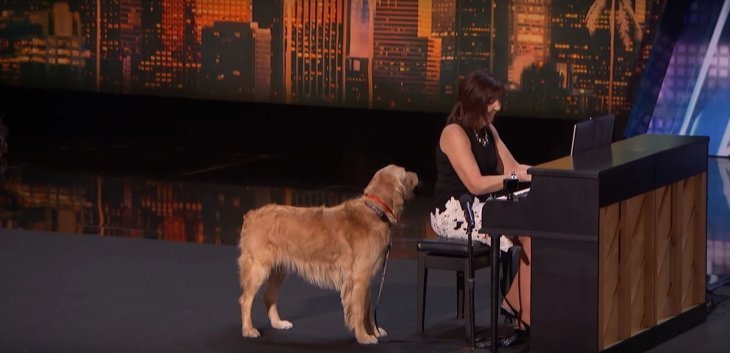 The pressure was to impress the panel of judges, but Oscar showed no signs of stage fright. The audience was impressed in unison when the adorable dog decided to lie on the stage during the whole talk, and it seemed to be ready when Pam sat down at the piano.
Oscar interpreted with confidence his canine interpretation of Canon in D Major of Pachelbel. Tyra Banks marveled behind the scenes of how the dog sang. When the song ended, Oscar received a standing ovation. Even Cowell himself got up to show his appreciation.
In general, Oscar and his human companion seemed to please both the public and the judges. Who knows, maybe a record deal is in this dog's future.