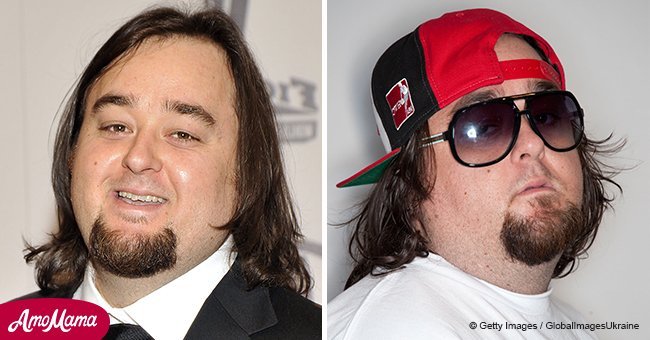 What happened to Chumlee from 'Pawn Stars'?
Plenty of celebrities have fallen prey to the sick joke that often does the rounds claiming they have suddenly died, and it appears no one in the entertainment industry is safe.
Chumlee, the 35-year-old reality star from "Pawn Stars" was declared dead three times by internet killers. The death hoax of the man whose real name is Austin Lee Russell started in May 2013.
The rumor read that he had passed away as a result of a marijuana overdose.
It was claimed that he had been found by his friend, 'Big Hoss' Harrison. But the death rumor was proven a hoax. Unfortunately for who dreamed up the rumor, it's virtually impossible to die of a marijuana overdose.
Chumlee was again a victim of a death hoax in March 2014, this time, he supposedly died of a heart attack.
In July 2017, Chumlee faced yet another. The marijuana overdose was again cited as his cause of death.
That one was debunked when a fan shared a photo of himself and Chumlee - very much alive - in a store in Las Vegas.
Chumlee, who is an expert on subjects like pinball machines and video games, became a household name when he beccame a member of the cast on the hit reality show, "Pawn Stars."
The show is about the daily business at the Gold and Silver Pawn Shop in Las Vegas where Chumlee has worked as an employee since he was 21 years old. "Pawn Stars" made Chumlee a superstar, but fame has taken its toll on his personal life.
On March 9, 2016, Chumlee's home in Las Vegas was raided during the course of an investigation into sexual assault allegations.
During the search, police found methamphetamines, marijuana, and an illegal firearm inside the home. Chumlee was arrested immediately, but was released the following day.
In May 2017, Chumlee, who enjoys collecting shoes with a private stash of more than 200 pairs, opened a candy shop named Chumlee's Candy on the Boulevard, across the street from the Gold and Silver Pawn Shop.
Chumlee altered his lifestyle habits and lost 75 pounds by hitting the gym six days a week and improving his diet.
Please fill in your e-mail so we can share with you our top stories!