Woldwide Famous Conjoined Twins Opened Up About Their Love Life
Policefaly is the condition of having more than one head. The term is derived from the words poly meaning many and from kephal which means head and encompasses other terms such as bicephaly and sayphalia. A variation of this case is an animal born with two faces in a single head, a condition known as diprosopia. In medical terms, these are all cephalic congenital diseases.  Below we show you how the famous Siamese twins live.
5. Siamese Twins
Abigail and Brittany Hensel, identical twins, were born Siamese on March 7, 1990, in Minnesota with a strange "anomaly" known as Policefaly. The doctors thought that they would not pass of the first day of life. The girls grew up sharing systems, organs, and limbs: they have two heads, two hearts, two arms, two spinal cords and two spines that combine with the same pelvis, three lungs, a liver, two stomachs, three kidneys, a large intestine, a small intestine, a reproductive system and two legs.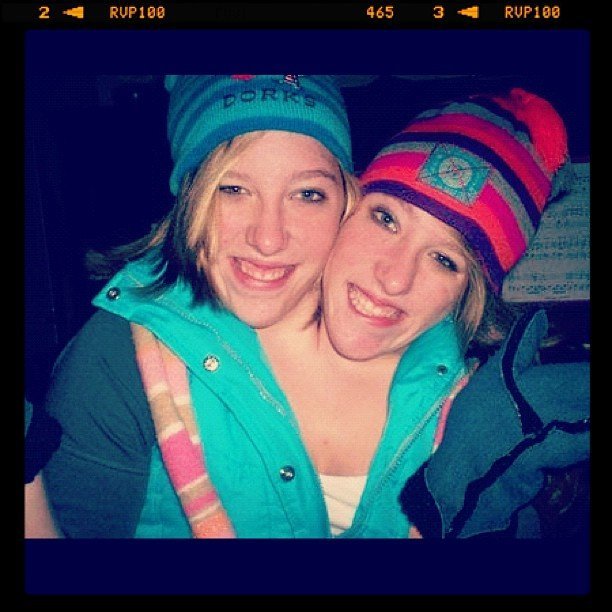 Abigail "Abby" Loraine Hensel and Brittany "Britty" Lee Hensel, born on March 7, 1990, Carver County, Minnesota, United States, are twinned bicephalic twins. They have two vertebral columns that join in the pelvis. They have two stomachs, three lungs, and two arms.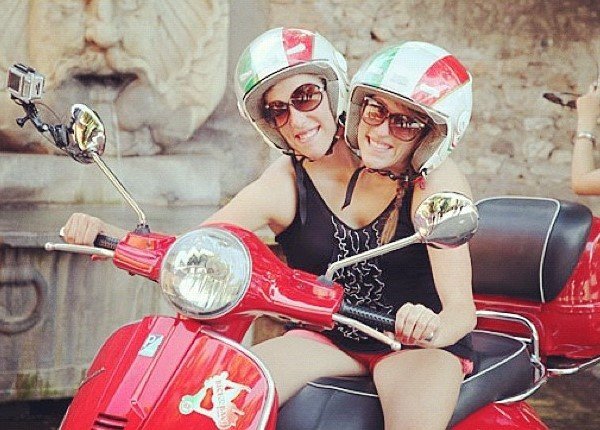 And a third little developed and non-functional arm that was between their heads that was amputated in childhood. Abigail and Brittany possess individual organs in the upper part of their body while they share most of the organs that are at or below the navel level, one exception is the spine.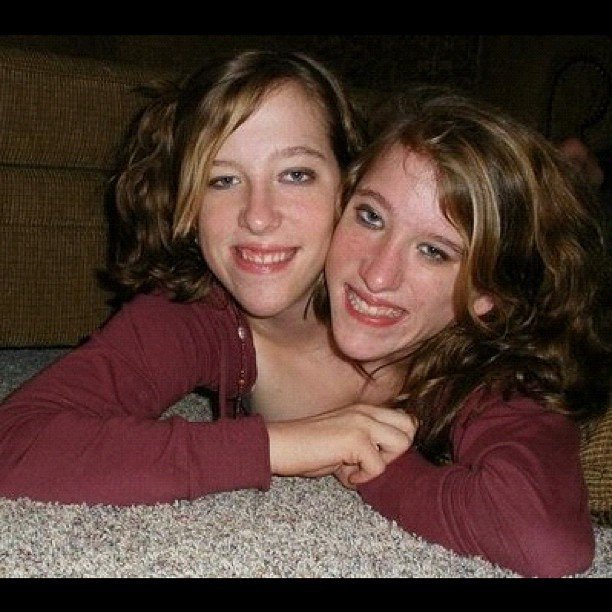 The parents of Abigail and Brittany did not want to subject them to an intervention to separate their bodies, since, the risk that their lives were running was too high and, in the case of surviving, they would suffer important disabilities, such as having only one arm and only one leg. The parents had to make a very important decision, but with the passage of time it has been proven that they were not wrong.
4. Reality Show
These sisters were known to the American public when they appeared on the Oprah Winfrey show. Since then, they have achieved great popularity for the really unusual of their case, they have even started on the cover of Life magazine, and they are also the target of documentary programs.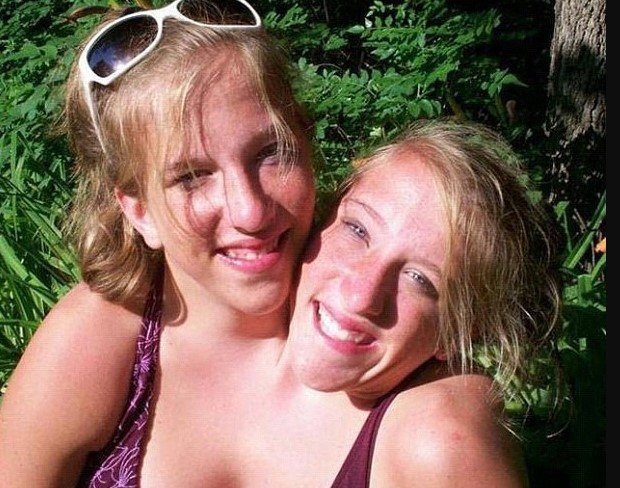 At present, they are going to make the leap to the small screen starring in a reality show with the channel, Discovery. This reality will be released soon and will be called Abby and Brittany, space will show the vicissitudes of the daily life of these Siamese after graduation.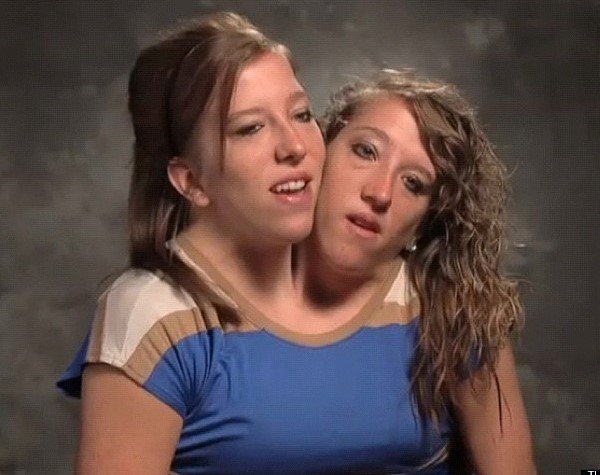 These inseparable sisters have had to reach an agreement on practically everything, from the food to their social lives, even going through the dress. They claim to have different styles. A curious fact is that the body temperature of each one is different.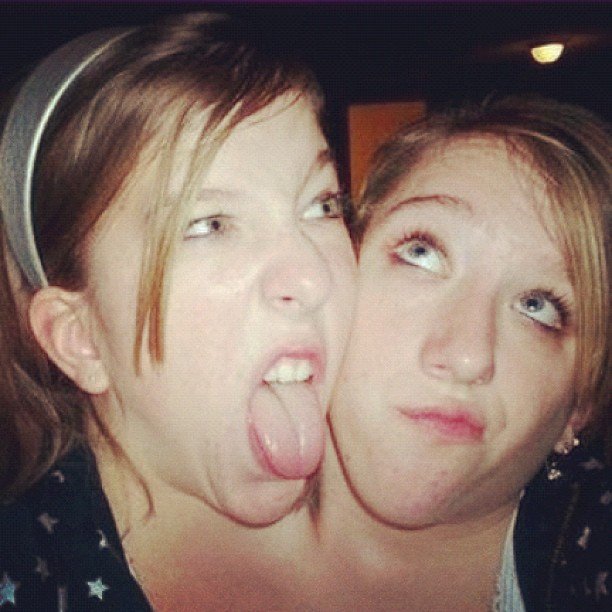 3. Different personalities
Each one controls half of their body, that is, one arm and one leg. For these twins, it was very difficult to learn some of the most basic things. Such as crawling, applauding or walking because they had to coordinate the movements with the other. For example, each one has different walking styles, Brittany prefers to do it with her toe.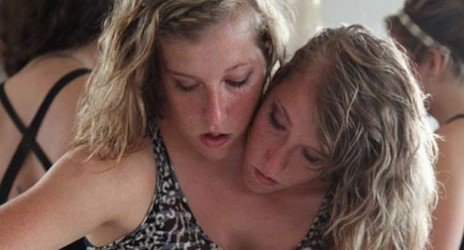 These sisters are able to walk, run, ride a bicycle, swim, drive together. They just have to coordinate their efforts. They have learned to develop as two totally different personalities, have learned to love each other and endure the critical glances of the people, but above all, they have learned that their history can inspire other people.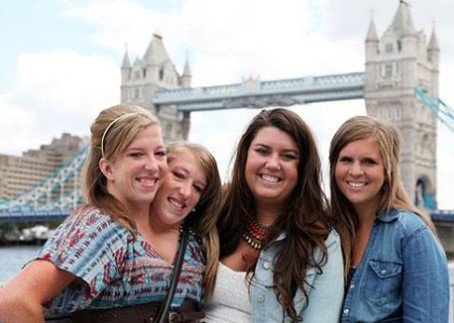 Abby and Brittany have different personalities, for example, Abby loves mathematics and sciences in general, on the contrary Brittany is much more passionate about the arts, her great passion is writing. They do not mind being Siamese twins, but there's one thing they can't stand: when people stare at them and begin to sneak pictures at them.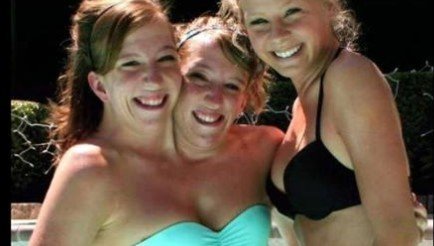 2.  Individuality
They have different personalities, with which they decided to transmit it through their clothes. They have a seamstress who makes them different garments to accentuate their individuality. The twins told Discovery Channel that they hope to get married someday and have children.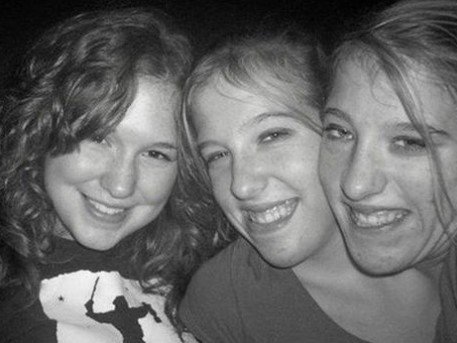 The radio station "XM" has opened the debate to reveal that one of the two Siamese is already committed, although for the time being no more details have been released. Despite sharing organs from the stomach, they are very different and maintain a certain independence, although on the Internet they have already reflected the different points of view about the options of a full married life.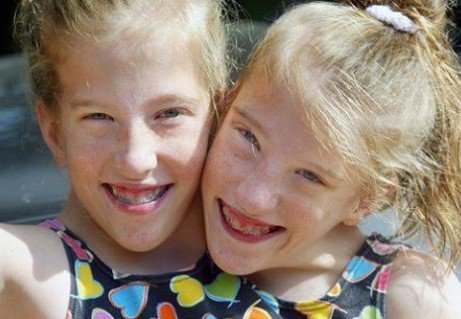 The truth is that they have been able to read comments of all kinds on the networks, many of them in bad taste. Each one handles a side of their body and they write with their own hand, besides being able to walk and practice sports such as volleyball or basketball. But "share" husband in such peculiar circumstances is another thing very different.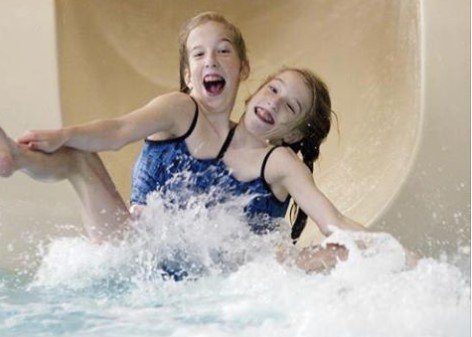 1.  They are teachers
As for the studies, although it is true that when they were small, each had their job aspirations when they reached youth, both Abby and Britty ended up getting excited about teaching and both graduated from Bethel University as primary teachers with specialization in mathematics. And not only that, the Hensel sisters just got their first job as teachers from a group of fifth-year students.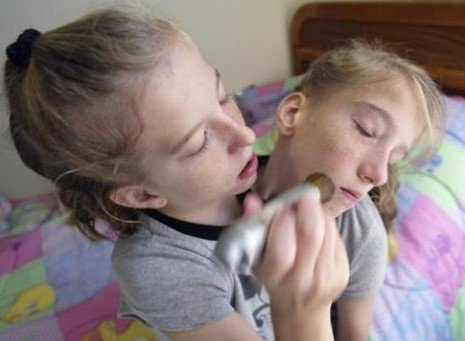 With their work as teachers, they have become an example for children, not only in the academic aspect but also in their attitude towards life and in overcoming any challenge. "I don't think there's anything they cannot achieve if they really want to do it," says Paul Good, director of the school where the Siamese work. "Offering that to children, especially those who are struggling, is very special, it is learning from an example of life," he concluded.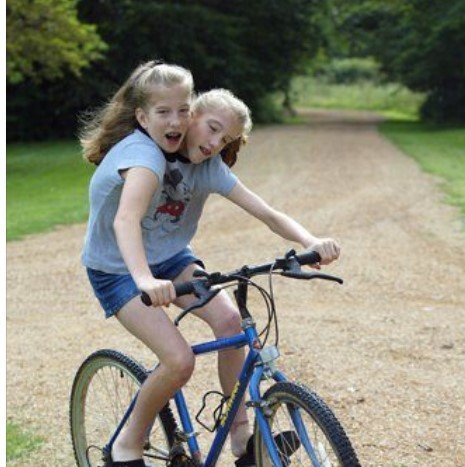 Siamese twins are children who have not come to separate completely in the womb. The union occurs, due to a problem in the development of the cells of monozygotic embryos. The division of the cells occurs later, in the case of the Siamese than in the case of the twins, and the more time passes, the more organs will be shared. It is not a genetic defect, but a mutation during the development of the embryo.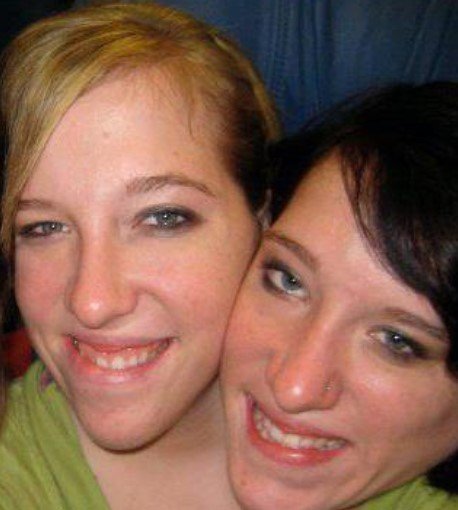 Cases of Siamese twins occur in one of every 200,000 births, although half are thought to be dead, and their survival rate ranges from five to 25 percent. For the most part, cases are registered belong to the female gender. In which there is no doubt, is that the case of these twins is an act of survival and overcoming.