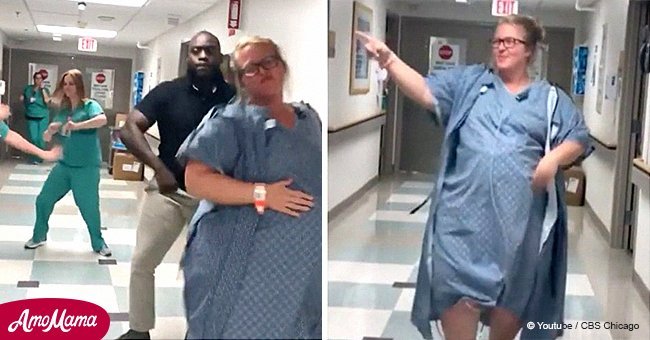 Woman shows off hilarious dance moves moments before going into labor
Alicia Exantus did not hold back on showing off her dance moves despite being heavily pregnant and in a hospital ward. Her energetic display compelled her husband and nurses to join in on the fun before she gave birth soon after.
The first-time mom took the lead on the hospital floor as she awaited her baby's delivery. She spares no energy in busting a move to what turned out to be quite an appropriate song. "The Baby Momma Dance" plays in the hospital hallway as Exantus begins to move to the beat.
Soon after, her husband appears in front of her. He slides out the door of a side room and dances his way into the hall. But he's not the only one who opts into showcasing his talents.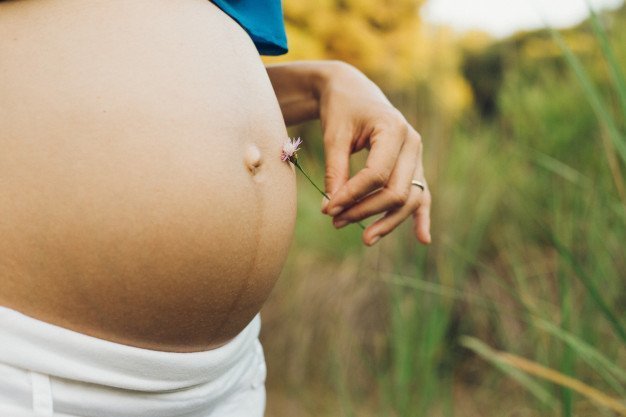 Credit: Freepik
After the two spend some couple time doing their thing, several nurses in green uniforms take to the floor as well. They join in ecstatically and the entire gang appears to dance like nobody's watching.
Having been in labor for 30 hours, the pregnant Palmetto mom took it on her own to spice up the highly anticipated event.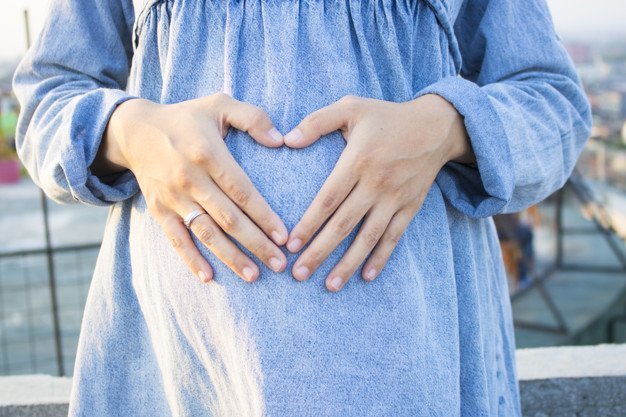 Credit: Freepik
In a subsequent video from Inside Edition, the mom holds her new bundle of joy. She describes the heartwarming event:
"I would definitely say it set the tone for my labor. We were so excited. We love to dance. We always love to have fun."
Incredibly, it turned out that the pregnancy was handled in the very same hospital room at Manatee Memorial Hospital that Exantus was born herself. No less by the daughter of the doctor who had delivered her. The healthy baby girl was named Tatum.
It may not be as easy for others to break out in dance in a hospital, but this pregnant lady's video will life spirits of all who view it. You can view the video above.
Almost one month before this, a much younger dancer recorded her moves as well. Like the pregnant woman, she also had lots of company. The little girl was joined by her three older brothers in creating an adorable video that soon went viral.
Please fill in your e-mail so we can share with you our top stories!