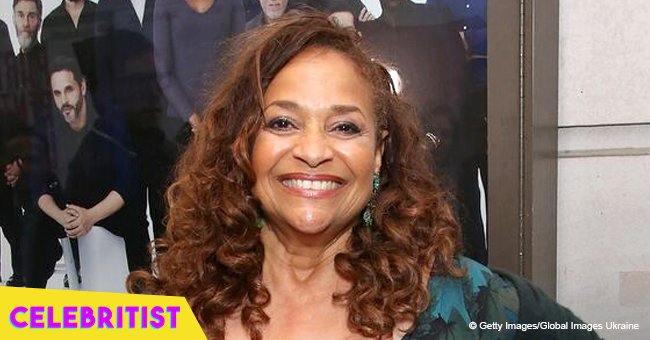 Debbie Allen shows off her hip-hop dance moves in recent video

Debbie Allen is at her best when she's on the dance floor and a recent video captures that thought perfectly. See how the 68-year-old rocks a hip-hop dance number along with a large group of young people in a public forum.
Apart from being a notable actress, Debbie Allen is famous for her dance prowess. Since hitting it big in 1980 in the Broadway revival of 'West Side Story,' she established her reign on the dance floor in her role as a dance instructor in 'Fame' which eventually gave birth to a series spin-off that earned her three Emmy awards for her choreography.
Debbie later founded the 'Debbie Allen Dance Academy' as a means to share her talent to others. And while she thrived in her prolific career in acting, directing and producing, that spans almost four decades, she continues to dance her way through life, much like she was doing in a video she posted recently.
She's 68 years old, and yet Debbie can easily slay a hip-hop number. Her latest video showcases her talent in the contemporary genre as she bumps and grinds with a group of young people outdoors. Debbie matched her dance moves wearing a white hoodie and red baggie pants. She also tied a red hoodie around her waist making it clear she can rock a hip look.
The video is Debbie's way of promoting her free hip-hop class she was holding at the Wallis Annenberg Center for the Performing Arts. In her caption, she encourages all members of the family to join her and her dance partner Chantel Heath as they groove to the latest hip-hop music.
Debbie's latest dance video is reminiscent of another video she shared in early July. Wearing the same outfit at the same venue, this time she dances the salsa in front of an audience imitating her every move. A male instructor joined her as they led the revved-up group behind them. The 'Grey's Anatomy' star extended an invitation to her followers in her caption.
"Who's ready to DANCE? Join me and @lyrikcruz THIS Sunday from 5-7pm for a FREE family-friendly Salsa Class at @thewallisbh in Beverly Hills! No prior experience needed. Bring the whole family. See you there!"
A couple of days earlier on July 4, Debbie traveled to Havana to celebrate American Independence Day. She again showcased her flair for dance wearing another red and white outfit. This time, she fashioned a red shawl tied around her torso and matched it with a flowy white skirt. Debbie's energy was electric as she swayed and turned to the music provided by a three-piece band. There's no denying Debbie is happiest when she's moving her feet and it is truly inspiring to see her in her element.
Please fill in your e-mail so we can share with you our top stories!