Remember Ella from 'House of Payne'? She Is Married to Her High School Sweetheart Amid Relationship Rumors with Co-Star
Cassi Davis is a married woman, but not to her on-screen husband and co-star LaVan Davis, as many people believe. The talented actress tied the knot one year ago, and she couldn't be happier with her life.
Last wk w/ directors of @hamletandhutch! Matthew & Jared Young. (Don't ask me which one is which.) 😉😂 Just kidding! pic.twitter.com/n5lUgaYO11

— Cassi Davis (@REALcassidavis) April 12, 2013
Cassi Davis has been blessing our screens with her talent since the late '80s, but her big break in the industry came after famous director and writer Tyler Perry took an interest in her and made her part of the cast of his "House of Payne" series.
In the show, Davis gave life to Ella, the religious, patient, and loving wife of Curtis Payne, played by fellow actor LaVan Davis. The chemistry and work ethic between those two was so amazing that Perry decided to pair them up in some of his other productions like "Madea Goes to Jail" and "Daddy's Little Girls."
They caught me on the monitor rehearsing my next scene w/ Matt da director & 1 of my co-stars. Ha! #HamletandHutch pic.twitter.com/AMaSzfrRWk

— Cassi Davis (@REALcassidavis) April 5, 2013
That, and the fact that they share the same last name made people start to wonder if they were married in real life.
They didn't address the rumors immediately, letting speculation be their ally as it created more interest in their careers.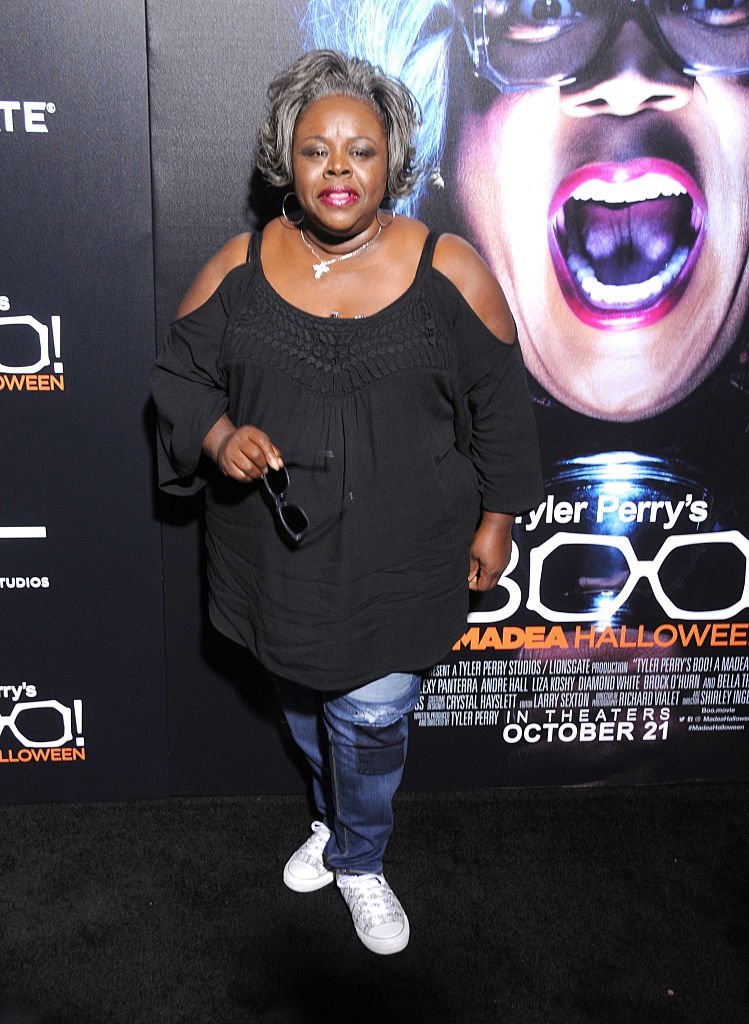 In fact, in 2011, the pair was invited to the TV show, "You and Me This Morning," and the hosts took the chance to ask them about the state of their relationship. While Cassi denied it almost instantly, LaVan decided to keep the mystery by answering, "Maybe."
Now that it has been announced that the original cast will be coming back for a reboot of "House of Payne" that will be titled "The Paynes," Cassi set the record straight about the state of her love life.
Look y'all!!! It's Burt Reynolds! Ahhhhhhhhhhh!!!! #hamletandhutch And it's a WRAP for da day! *PEACE* pic.twitter.com/vIEjs5cLEf

— Cassi Davis (@REALcassidavis) April 6, 2013
As it turns out, the 54-year-old actress married her high school sweetheart, a man named Kerry Patton, in January 2017.
In an interview with Ray Cornelius, Davis gushed about her husband saying:
"We met in the third grade, and of course, you grow up, and you go your separate ways, and we were apart for about twenty years, and divinely God brought us back together in 2007. You know, you think you're committed, and you say you're committed, but life just has to live itself and then afterward, were good. And so now, we're married." 
Happy Birthday to actor and singer, LaVan Davis! pic.twitter.com/kIrcoiz5dK

— BET (@BET) September 21, 2017
It seems like fans of the Cassi-LaVan couple will be disappointed to find out about this development in Cassi's life, but she seems to be happy with her marriage. 
Cassi and La-Van are currently reprising their roles in "The Paynes," which is transmitted all Fridays in OWN.