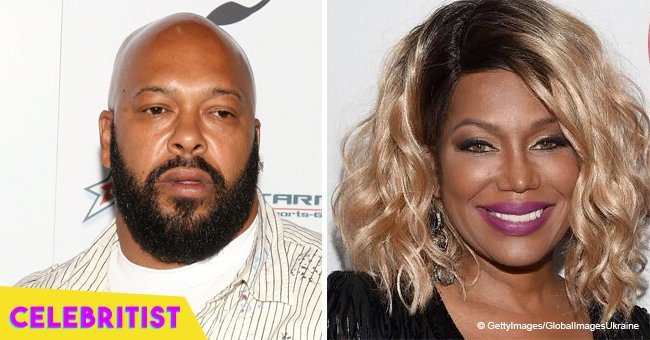 Michel'le & Suge Knight's rarely seen daughter is 15 years old now & has become a real beauty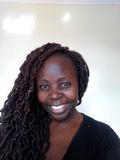 Rapper Michel'le and record producer Suge Knight made a lot of mistakes in their lives, together and individually. But if there's something they're proud of is their daughter Bailei, who is growing up to become a beautiful young lady.
Michel'le and Suge Knight, who had a very problematic relationship, are the parents of a 15-year-old girl named Bailei who is basically considered hip-hop royalty.
The beautiful girl is all grown-up and has become her mother's pride. In a recent photo shared on Instagram by Miche'le, the mother-daughter show their resemblance and similar fashion style, as the 50-year-old captioned the pic:
"Bailei, said my shirt is too small but her sweat shirt looks too small to me too."
Being the daughter of Suge Knight is both a blessing and an embarrassment. The record producer and CEO of Death Row Records has many accomplishments, but he basically threw away all his success because of his violent behavior.
Knight has been awaiting trial for attempted murder since 2015 when he was accused of running over two men that worked on the "Straight Outta Compton" movie, killing one of them and seriously injuring the other.
Michel'le, on the other hand, had a successful career as an R&B artist in the '90s, but her relationships with Dr. Dre and Suge earned her more attention from the media in the last few years when she opened up about their abusive nature.
She was engaged to Dr. Dre for a while and they had a son together in 1991. However, Michel'le revealed through her biopic "Surviving Compton: Dre, Suge & Michel'le," her side of the story about the relationship, claiming that the producer abused her and even broke her nose and ribs.
Suge was a friend of Dre and Michel'le's and they started a romantic relationship after she broke up with Dre. They got married in 1999.
However, Michel'le later discovered that the union was never real since Knight was still married to his first wife.
Their daughter, Bailei, is aware of her father's violent tendencies, and Michel'le even revealed to Daily Mail that she had shown the CCTV footage of Suge running over the two guys to her daughter, stating that she was going to found out about it anyway.
According to what the singer said, the girl's first question was:
"Mom, how are the other people?"
And when Michel'le explained the full situation to the then 12-year-old, her response was:
"I have the most embarrassing parents on the planet."
But even though Knight and Michel'le don't have the best relationship, the artist has stated that she will not stop her daughter from having a relationship with her dad.
She said:
"But no matter what her dad may or may not have done, I will never stop Bailei seeing him, he is the only father she has."
And added:
"I cannot protect my child from everything, I don't care if it is sex, drink or drugs, all I can do is teach her what is bad and what is good."
Well, it seems like even though Suge hasn't been on his best behavior there's something he did right and that is his daughter. Though the credit for raising her to become a woman of good goes to Michel'le.
Please fill in your e-mail so we can share with you our top stories!