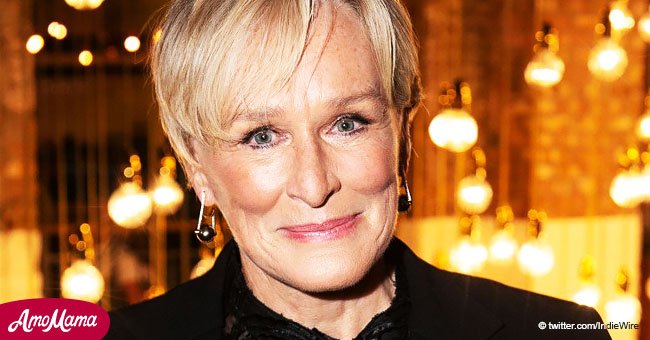 Glenn Close opens up about her disturbing childhood and how it shaped her as a mom
The 70-year-old actor and producer, Glenn Close, prides herself on the fact that her daughter had a stable upbringing, unlike her own childhood.
In a recent interview with Closer Weekly, Close discussed her early years and explained what it was like growing up in a cult.
Her experiences shaped her into the woman and mother she is today. Read more on our Twitter account, @amomama_usa.
Close was born in Connecticut to William Taliaferro Close and Bettine Moore. Her father was a doctor who had a clinic in the Belgian Congo, and her mother was a socialite.
Her parents joined the Moral Re-Armament, or MRA, when she was seven years old and Close had no say over her life until she left the cult at the age of twenty-two.
Close said in a previous interview that "being a child of huge imagination" was her saving grace and she was disillusioned by the cult. She explained:
"I've always felt that they never got to my core. [...] It had terrible effects on their kids, but that's the way it is. We all try to survive, right?"
She forgave her parents for raising her in a cult because she understands that they "had their reasons for doing what they did."
However, "being pulled up from" her roots when they moved to Switzerland, Close came to value stability and how destructive the lack thereof can be.
When she married producer John Starke, they were able to provide that stability for their daughter, Annie Starke, during her formative years.
"She's wonderful and makes me incredibly proud. [...] When she turned seven, she was living in the same house that she was taken home to when she was born, and we still have that house."
Fans of Close can look forward to her upcoming film role. She was cast as Maundy in "Easter," which will be released next year.
Close began her career in the mid-seventies and had since appeared in acclaimed films such as "Fatal Attraction," "In & Out," "Sarah, Plain and Tall," and "Guardians of the Galaxy."
Please fill in your e-mail so we can share with you our top stories!