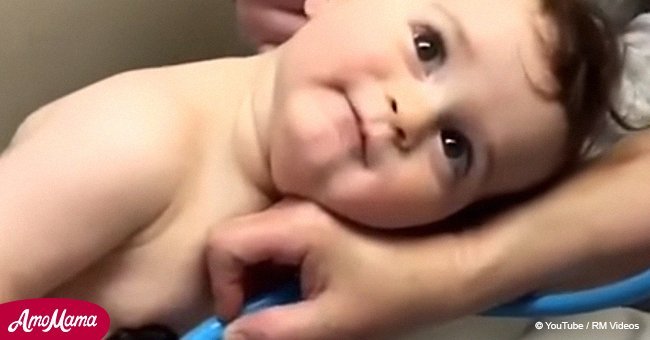 Adorable moment baby boy rests his head on nurse's hand
A sweet baby boy gained media attention when he lovingly rested his head on a nurse's hand. His reaction stole the hearts of many social media users, making his video a viral sensation.
Not all babies get easily comfortable around doctors and nurses, but not this little tot. It only took a few seconds for him to be comfortable enough with the nurse doing a routine check-up.
The baby boy was in a health clinic wearing nothing but his diapers and socks. He appears to be seated on a hospital bed, while an adult, probably one of his parents, held him steady.
The nurse has her stethoscope on the baby's chest.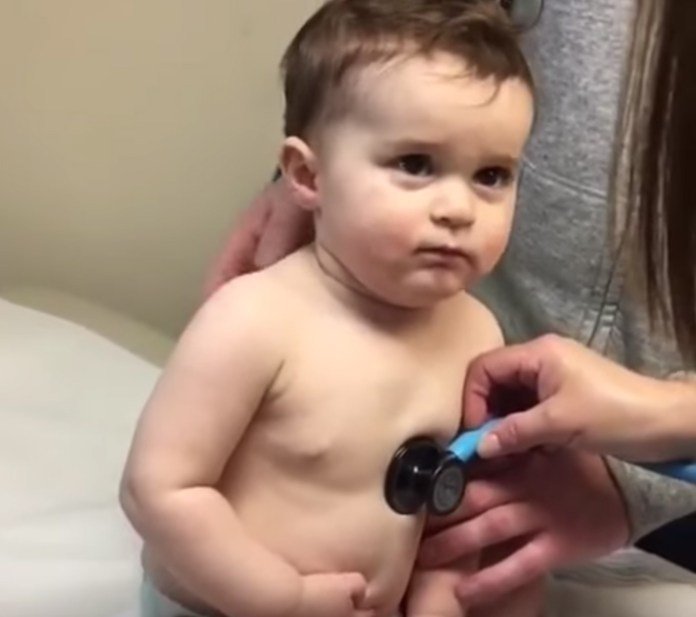 Source: YouTube
Follow us on Twitter at
AmoMama USA
for more viral stories and updates.
With the baby looking a little scared, the nurse started lightly poking his tummy and the adult holding him was scratching his back from time to time.
Throughout the whole video, the infant maintained straight eye contact with the nurse. Even though he was looking a little startled, he still looked very adorable.
Slowly, he started leaning his body downward. At first, he appeared to be falling onto the bed, but later on, the baby just wanted to rest his head on the nurse's hand.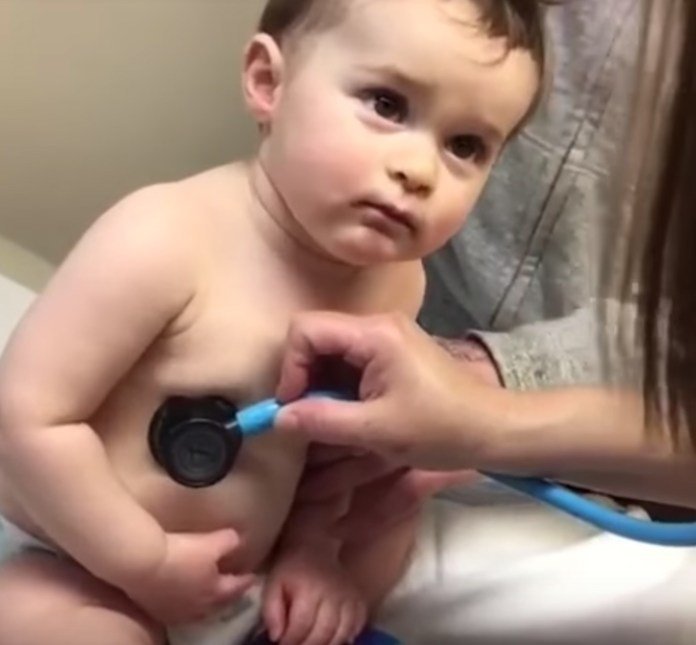 Source: YouTube
Laughter can be heard in the background as the baby looked up at the nurse, who still had held the stethoscope on the baby's chest.
A small smile appeared on the baby boy as he maintained eye contact with the woman in front of him.
The nurse exclaimed, "You are too cute!"
Afterward, she caressed the baby's cheek with her free hand.
She then spoke to the person holding the baby and said, "I think he likes you scratching his back."
The short clip became viral and gained cute reactions from many social media users worldwide.
As of now, the video has reached over 15 million views on YouTube and still counting.
Speaking of babies, a hospital in Miami has volunteer cuddlers to help opiate-addicted babies to recover.
Please fill in your e-mail so we can share with you our top stories!