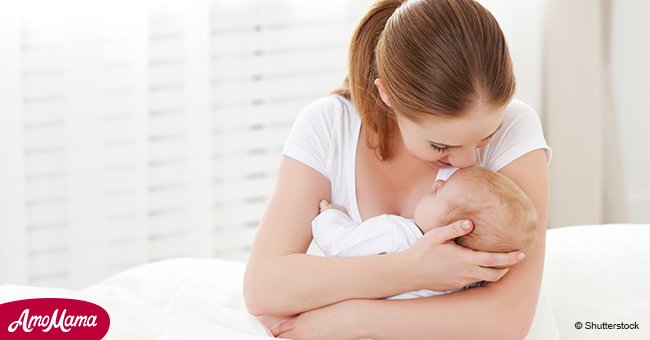 Volunteer cuddlers help opiate addicted babies recover
Every day, more and more babies across the United States are born with a severe addiction to opioids, but one hospital in Ohio is trying to ease their pain with the help of volunteers.
In 2017, the Miami Valley Hospital, in Dayton, launched a very special program directed at the babies who are born every year with withdrawal symptoms related to opioids.
As reported by NBC4i, an average of 90 babies are born every year at the Neonatal Intensive Care Unit at Miami Valley Hospital, which is why they decided to create the 'No Baby Unhugged' program.
Several members of the staff realized that the babies suffered less if they were being held or cuddled. Dr. Amanda Graf, who works at the hospital, agreed to be interviewed by the news station
Source: Free Pik
"If you talk to any of our staff members that take care of these babies, and even the family members, they will tell you that their babies do better when they are held."
Dr. Amanda Graf, NBC4i, July 12, 2017
The common withdrawal symptoms, also known as Neonatal Abstinence Syndrome, consist of irritability, trouble sleeping and eating, vomiting and tremors. All of these can be twice as intense for infants.
Aside from the medication that they are prescribed, babies suffering from opioid withdrawal can count on the emotional and physical support of volunteers who hold, rock and quietly interact with them.
In order to become a volunteer, one must exhibit kindness, a sensitivity towards drug abuse and a non-judgemental nature. The candidates need to go through two interviews and a background check before they can move on to the next step.
Source: Free Pik
The Miami Valley Hospital requires all volunteers to submit to a series of tests, including for tuberculosis, as well as attend a class, during which they will experience hands-on training under the supervision of a nurse.
The hospital in Dayton wasn't the first one to come up with such a program. In fact, considering the increasing numbers shared by the National Institute on Drug Abuse, many other medical institutions have initiated similar programs in their facilities.
Please fill in your e-mail so we can share with you our top stories!