Dolly Parton Opened up about Real-Life Jolene Who Bewitched Her Husband Carl Thomas Dean
Legendary singer Dolly Parton who recently adapted some of her songs into Teleplays, was a guest on a 2019 episode of "Late Night with Seth Meyers," where she revealed there was real-life "Jolene," and she felt threatened by her beauty.
To say that 74-year-old Dolly Parton has had a successful career is an understatement that wouldn't do her work over the last decades any justice. The famous singer has enjoyed the success of epic proportions as an actress and country musician for the last half a century.
Dolly enjoyed relative success in the early 1970s while working with musician and country music entertainer Porter Wagoner, but ultimately got her big break with the song "Jolene," which was released in late 1973.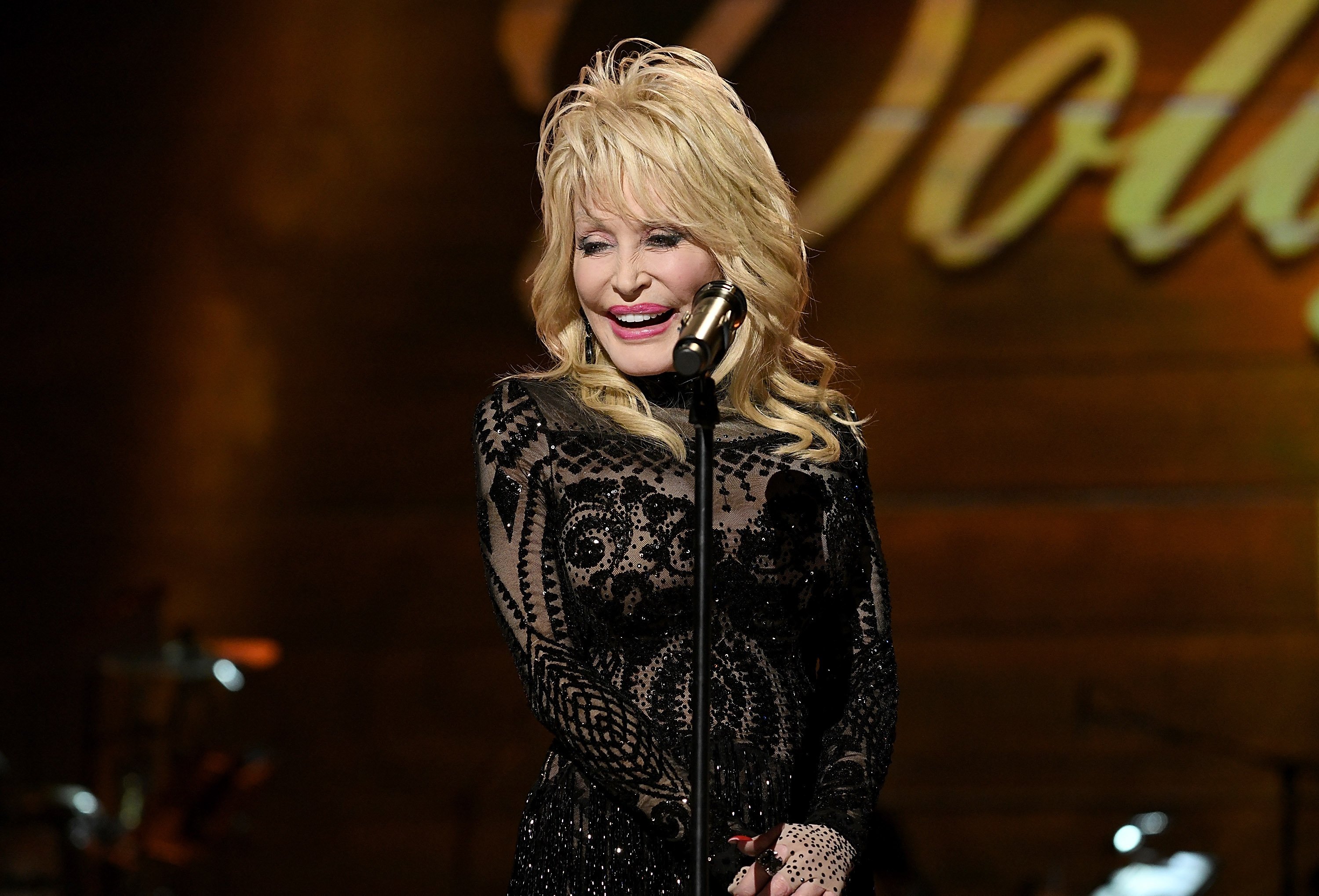 DOLLY PARTON'S TWO MOST DEFINING SONGS 
Parton's "Jolene" became massively successful, almost becoming an anthem and topping the country chart in February 1974. It also reached the lower regions of the Hot 100 and charted at number 6 in the UK in 1976.
In
a recent interview on
"Late Night with Seth Meyers," the bubbly entertainer revealed the inspiration behind her 1973 hit song "Jolene." 
Talking to the host Seth Meyers, the iconic country musician admitted that the song was inspired by real-life events. There was a red-haired bank teller (tall and beautiful with nice legs), who flirted with her husband, Carl Thomas Dean, all the way back to the early stages of their marriage.
Her husband at the time worked with Asphalt Paving and was trying to get a loan, so he spent a lot of time at the bank which made her feel a little insecure because the lady had everything she didn't have in terms of beauty.
Parton explained that the name "Jolene," however, came from another red-head, a young girl she met at the autograph stand during one of her concerts and promised to write a song about her name because it sounded so pretty.
The song "Jolene," which has only 200 words that are repeated continuously, has been covered by more than 30 different artists over the years and in several languages across the world.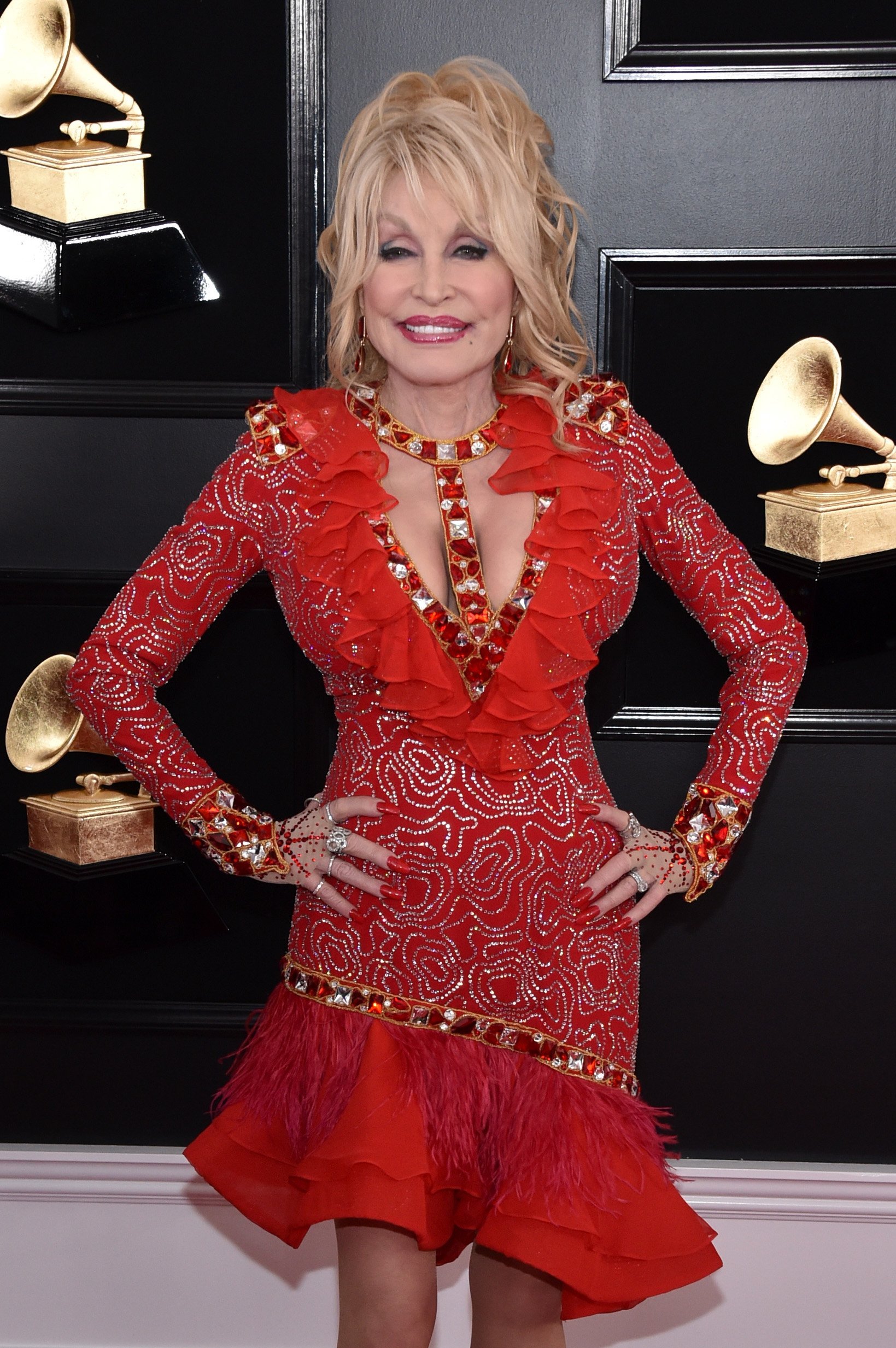 Parton then discussed her other iconic song, "I Will Always Love You." The song remains one of her biggest hits of all time, as it hit number one twice on the charts during her illustrious career, first when it was released in 1974 and again when Parton re-recorded it for her 1982 film "The Best Little Whorehouse in Texas."
Dolly Parton famously revealed finding old cassette tapes and discovering that she had composed both "Jolene" and "I Will Always Love You" during the same songwriting session.
While "Jolene" told a story about her insecurities, "I Will Always Love You" was written about her professional split from mentor and on-screen duet partner Porter Wagoner.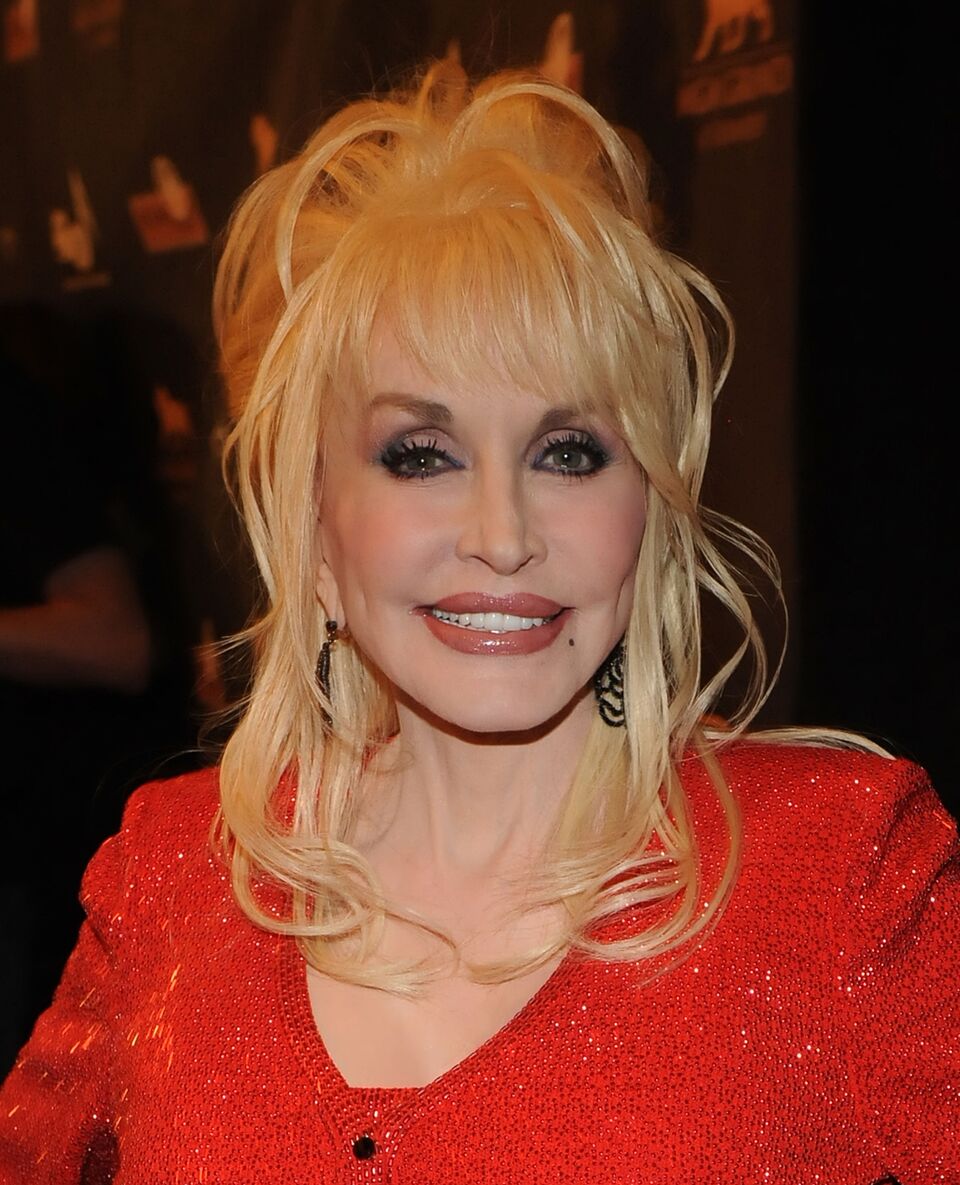 After working with Porter for five years, Parton was ready to go out on her own and build a solo career. Unfortunately, he wasn't prepared to let her go, and the two kept butting heads over the decision.
Pained by the strain it was causing their relationship, Dolly Parton writes the song "I Will Always Love You," and sings it to him. Describing his reaction, the iconic singer said:
"When I finished, he said, 'Well, hell! If you feel that strong about it, just go on — providing I get to produce that record because that's the best song you ever wrote.'"
DOLLY PARTON'S LIFE-LONG MARRIAGE
Dolly Parton, 74, met her husband Carl Thomas Dean, 78, when she was just 18 and had only recently moved to Nashville from her home in Sevierville, Tennessee. 
The couple got married in 1966 in a secret ceremony that was attended by only one person, Dolly Parton's mother. Parton's record label at the time didn't want her to get married because they feared it might hurt her career. 
But the singer and her beau were madly in love and determined to get married. The pair, in a bid to keep the news away from the media went to Georgia for a small ceremony, which took place on May 30, 1966.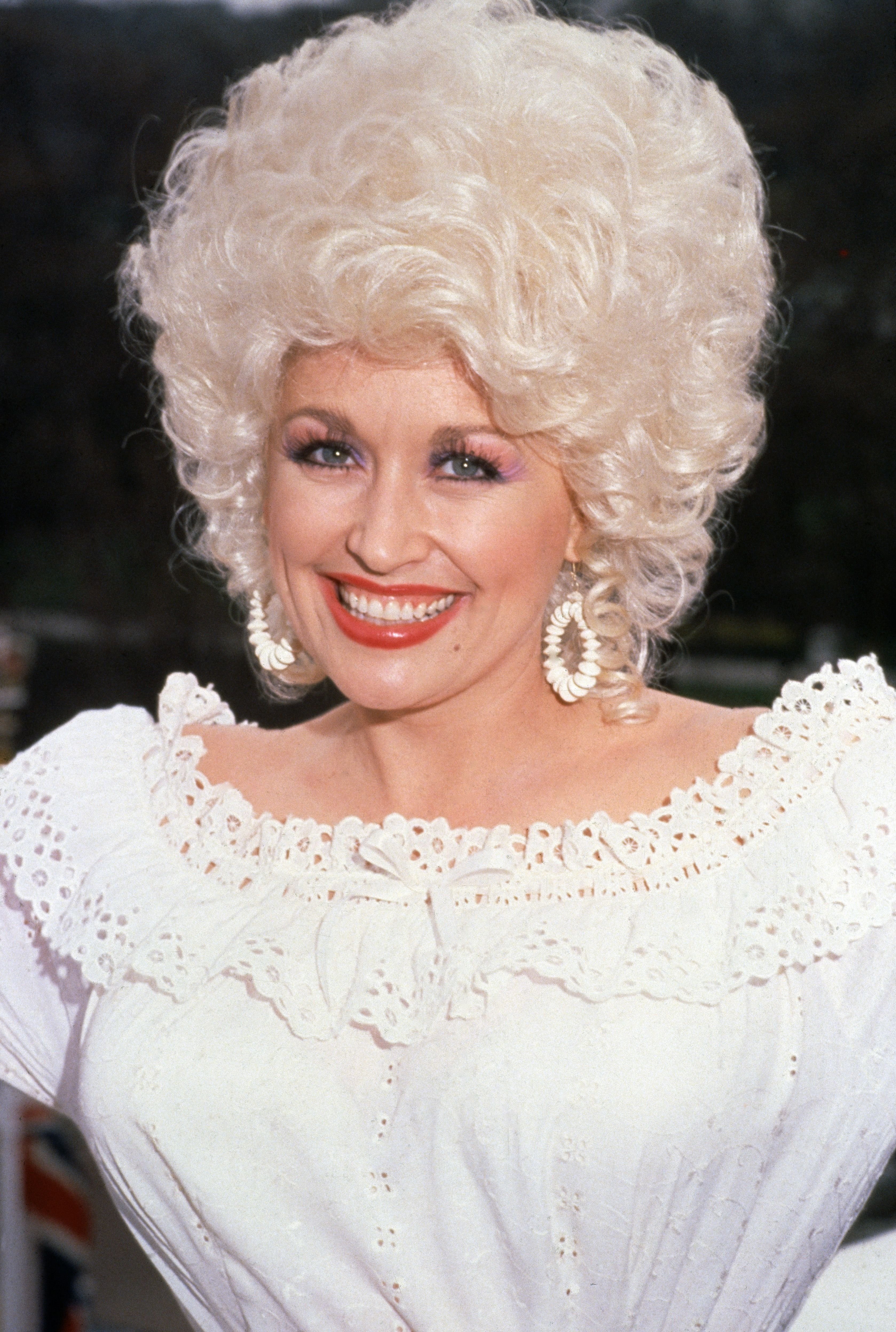 Dolly Parton's husband, Carl Thomas Dean, is an extremely private person and stays away from the spotlight. The couple has only been spotted a few times together out in public, and the legendary singer once admitted that he has seen her perform only once.
While he may not be present in her shows and concerts to support her, Parton claims that her husband remains her biggest fan. She also describes Carl as quite romantic, who spontaneously surprises her and even writes poems for her.
Back in 2016 when the couple celebrated their 50th wedding anniversary, Carl said in a statement about meeting his wife:
"My first thought was I'm gonna marry that girl. My second thought was, 'Lord, she's good lookin'. And that was the day my life began. I wouldn't trade the last 50 years..."
Last year, the couple who never had kids celebrated their 53rd wedding anniversary, and their love continued to wax stronger with every passing moment.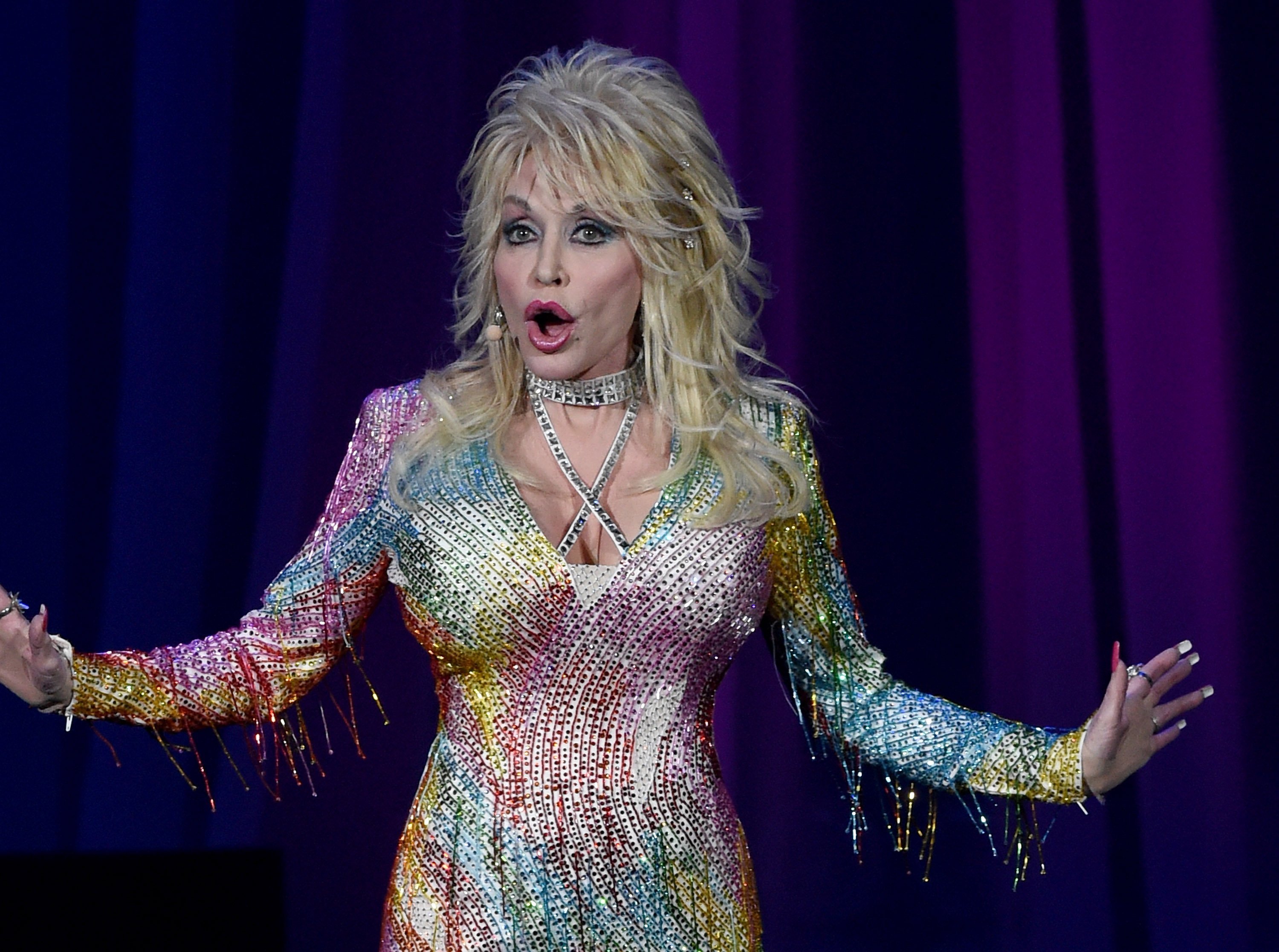 Despite her enormous career, Parton is a family oriented person and has a deep affection for kids even though she and her husband never had any children. 
While making an appearance on the "Today Show" in 2017, to promote her first children album, "I Believe in You," she spoke to host Matt Lauer about not having kids of her own. In her words:
"God has a plan for everything. I think it probably was his plan for me not to have kids so everybody's kids could be mine. And they are now."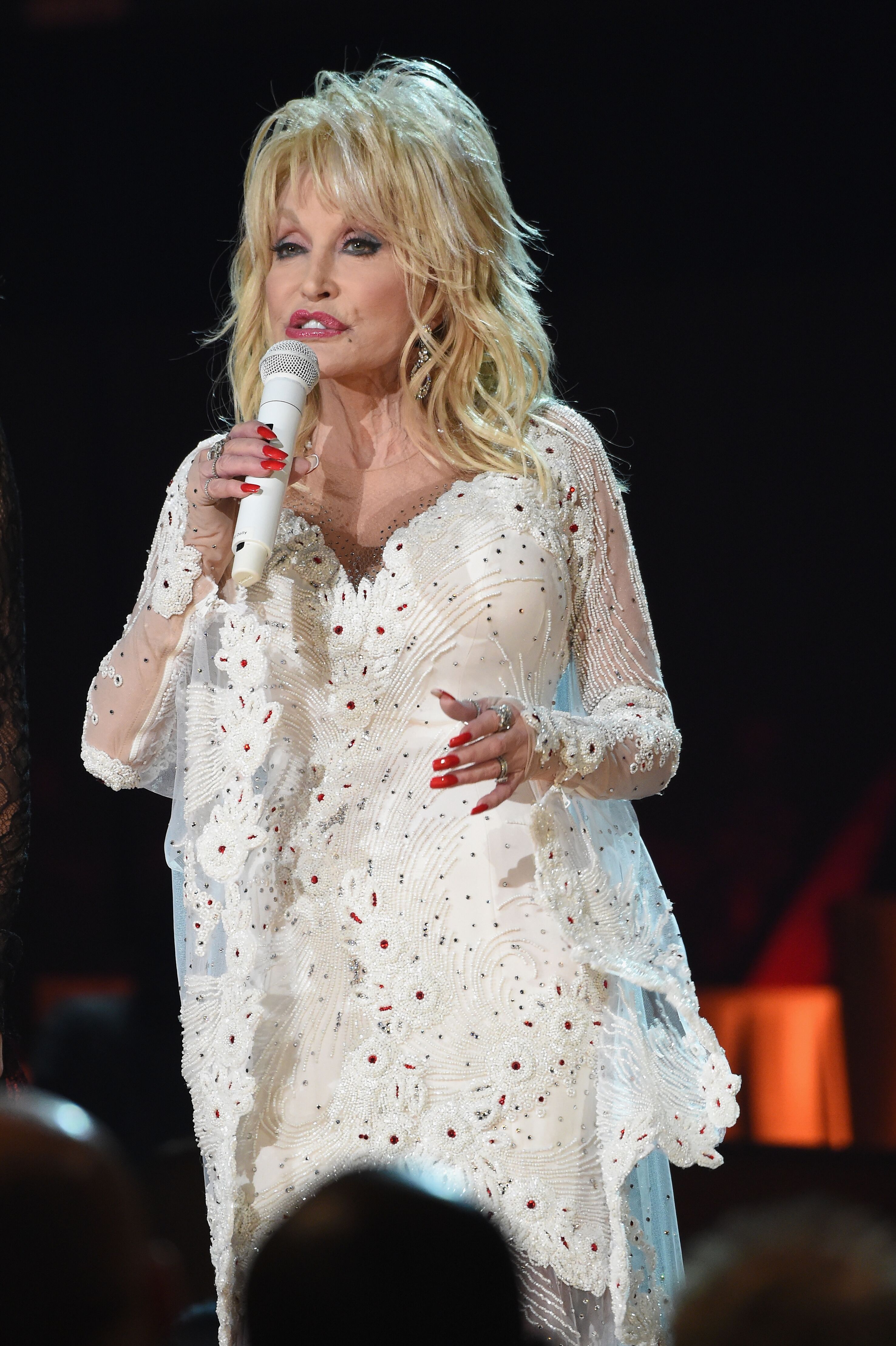 DOLLY PARTON'S AWARDS
The 74-year-old entertainer is one of the most decorated artists of all time with a career that is defined by awards and broken records.
During her career, Parton has won nine Grammy Awards (including her 2011 Lifetime Achievement Grammy). She also has a staggering 49 Grammy nominations, which is the 2nd most nominations for any female artiste in the history of the prestigious award. 
Dolly Parton's Grammys are a testament to the undeniable contributions she has made to the industry since she began her career.
Her collection of awards and nominations also include two Academy Award nominations, seven Academy of Country Music Awards, ten Country Music Association Awards, three American Music Awards, and the Country Music Association's Entertainer of the Year Award.
In 1999, Dolly Parton got inducted into the Country Music Hall of Fame.