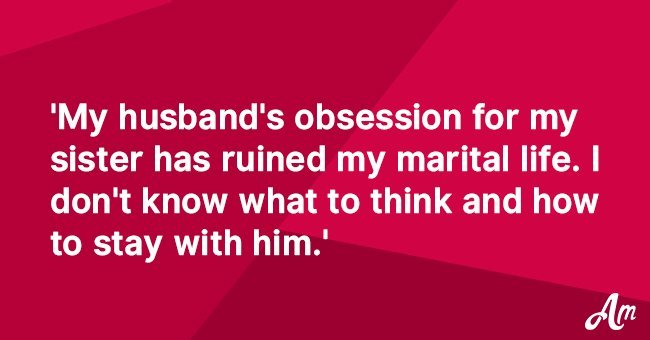 I was married to a person whom I loved since my college days, then he told me he loved my sister
I was married to a person whom I loved since my college days. We lived happily. Because of my health issues we were blessed with a baby after 5 years of marriage.
My elder sister who was separated from her husband stayed with her son in our house too. We helped her to get a job and gave education to her son.
I was very busy with my little baby. But suddenly my husband gave me a shock, said that he loves my sister too.
I was so devasted that now I am unable to forgive or forget both of them. It's ruined my marital life. Now I'm still with my husband because of my son, but I m unable to forgive him as he is still in contact with her. I don't know what to think and how to stay with him.
_____________________________________________
You have suffered a terrible betrayal on the part of the two people you loved and trusted completely: your husband and your sister.
Your sister abused your goodwill and your generosity, in taking her and her son in, and though you don't say as much, we presume she was not an innocent bystander since he is still "seeing her."
You say you are with your husband for your son's sake, but we would advise you to think about yourself and your emotional wellbeing first.
If you want to stay with your husband do it because you love him and because you want to try again. Don't mortgage your future happiness for your child.
Living as a witness to strained, loveless and unhappy marriage will certainly not be good for your son, but having a happier, empowered mom will.
Be strong, be happy, be yourself.
Do you agree with our advice? What do you think this subscriber could do to solve her problem?
If you need help or advice, reach out to us, and thousands of women just like you who are struggling with the difficulties of life. You are not alone, we are here for you, and we listen; so write to us anonymously using this form.
Please fill in your e-mail so we can share with you our top stories!