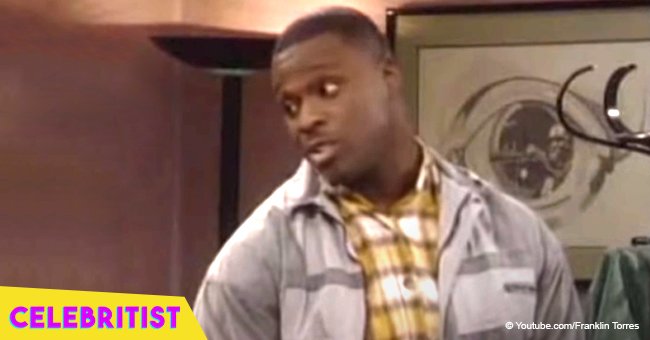 Remember Bruh-Man from 'Martin'? He has a beautiful grown-up daughter & handsome son
Even though the actor and comedian Reginald Ballard, best known as Bruh-Man in the sitcom "Martin," is not that active on Instagram, he has shared photos of her daughter.
One of them showed the proud father wearing a black shirt side-hugging his child, who goes by the name of Maleehah on Instagram.
The 23-year-old girl, who was only 20 when that photo was uploaded, was flashing her beautiful smile at the camera while wearing a black top. For the caption, the actor revealed that the duo was on the red carpet of the "Kid n Play" unsung party.
In the second post, the young woman was portrayed posing in a loose purple dress and silver high heels. Ballard wrote in the caption that the girl was a focused college student at that moment.
"[She is] studying communications at Loyola Marymount University and aspires to work in the music/movie entertainment business," revealed the proud father.
Apart from Maleehah, Ballard has a second son. His name is Ahmad, and while the actor has not shared any photos of him on Instagram, Maleehah uploaded one showing him wearing a marine outfit.
Ballard worked on "Martin" for about five years during the 90s, when the show became a must-see show for most American families. His character, Bruh-Man, was someone that the audience couldn't easily forget.
As Eurweb reported, he would get into Martin's apartment, played by Martin Lawrence, through the fire escape exit and say that he was doing "nuthing'… just chillin'." Bruh-Man would also put on Martin's clothes that were always too small for him.
One of the most memorable aspects of that character was the very peculiar way he walked. In an interview with Eurweb, Ballard confessed that it was a sort of accident.
The actor revealed that in the first episode, he was sitting in Martin's chair and when he was told to get up, he tried to stay in camera as long as he could so her mother could see him on TV.
"So, I'm doing a little slow bob. And Tichina [Arnold], after we did the first takes, Tichina was laughing. She said, 'Yo, did y'all see the way that he was walking? That junk was funny!' And so that's how that came about. That's how the walk came about for the Bruh Man," revealed Ballard.
Please fill in your e-mail so we can share with you our top stories!