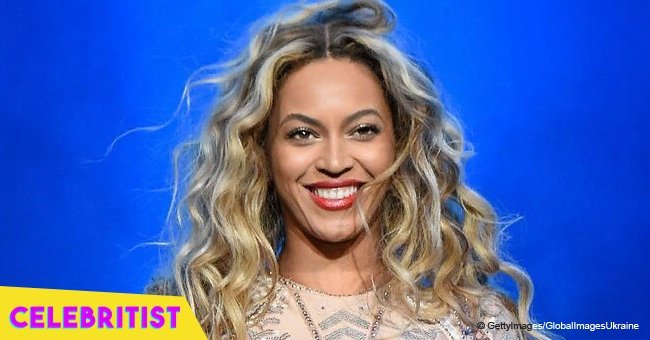 Beyoncé dated her childhood sweetheart for 9 years and he reportedly cheated on her
Beyoncé's first love and childhood sweetheart admitted to being the daftest man on the planet for cheating on the singer and consequently pushing her away.
As reported by The Sun, the pair dated for nine years and were working on having a beach wedding before he threw everything away. Lyndall Locke, now a chef, has expressed his regret for not keeping the then love of his life.
Lyndall Locke first met Beyoncé when she was just 11 and he was 13 in 1993. Kelly Rowland, Bey's best friend at the time, who was also a part of Destiny's Child was the matchmaker. "From the first time I saw Beyonce I couldn't take my eyes off of her. She looked like an angel, the most beautiful girl I'd ever seen," he stated.
It wasn't long after they met that they started spending long hours talking on the phone. Initially, Beyoncé was so shy, Locke had no idea she could sing.
"She was just so shy, she was a bit of an outcast at school and didn't even sing in the choir. For two years I didn't know she could sing."
However, he had witnessed Bey doing dance routines along with her sister, Solange, and Kelly so he knew she could move. A couple of years later, Beyoncé had garnered enough grit to travel to Atlanta with her best friend and audition for record execs.
Only then did Bey confide her dreams in Locke and he found out that she could sing.
Just as their love began to really blossom, so did Beyoncé's singing career with girl band Destiny's Child, which at the time comprised of her, Kelly Rowland, LaTavia Roberson and LeToya Luckett.
But Beyoncé's fame and success strained her relationship with Locke.
She assured him on so many occasions that she loved him and wanted them to be together forever. But penniless Lyndall was finding it increasingly difficult to deal with Beyoncé's soaring success while he struggled to make a name as a rapper in Houston.
"It was honestly a dream come true," he said of Queen B's career. Adding that after the girls' first single went soaring on the charts, she became a workaholic.
"But we still always found time for each other and I was never in any doubt about how much Beyonce loved me — she would tell me all the time."
In the mid of their teenage years, Lyndall was starting to get desperate to feel closer to his girlfriend, but sex was not in the equation for devout Christian Beyoncé, who had made a purity vow to wait until marriage.
He cheated on her five times and after deciding to take a break from the relationship. Beyoncé quickly moved on with her life and met Jay-Z, who she eventually married.
"Once she began dating Jay Z I knew we were doomed and I could never win her back. But I know that no matter what, she will always love me," the confident man concluded.
Please fill in your e-mail so we can share with you our top stories!