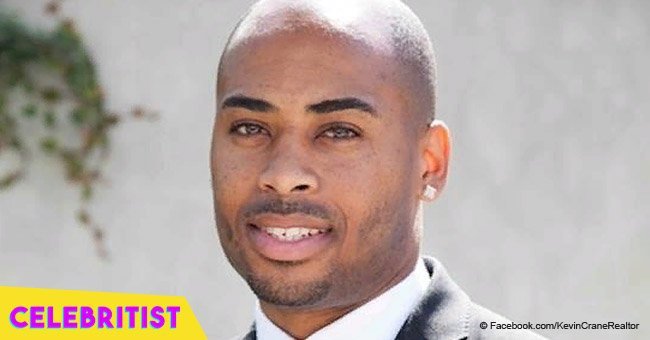 Self-described child star killed his ex-wife before attempting suicide
A woman died and her ex-husband is in jail after he fatally shot her and then tried to kill himself in an attempted murder-suicide that had a place at The Oaks mall in Southern California.
The man's identity was later on revealed as Kevin Crane, 33 years old.
Eric Buschow of Ventura County stated that the shooting appeared to be a case of domestic violence in a caption he shared alongside a photo.
"Shooting at Oaks Mall appears to be a case of domestic violence. The man entered the store and shot his ex-wife, then shot himself. The investigation is ongoing. The woman, who died at the scene is a 30-yr-old TO resident. The man is a 33-yr-old LA area resident," said Buschow.
According to reports, Crane entered the Paper Source store and reportedly shot his ex-wife, 29-year-old Parisa Siddiqi.
He apparently shot himself but survived his attempt to commit suicide.
Parisa filed for divorce from the man that said on his professional career was a "former Disney child actor" who became a high-end realtor in Beverly Hills. Their divorce was finalized by February of last year.
Kevin and Parisa had two kids.
The motive for the alleged killing is yet not known.
Initial reports indicated that at least two people, a male, and a female, suffered injuries. Emergency medical personnel were called to the scene to transport one of the patients to a local hospital. Another was declared dead.
KTLA 5 News reported that The Oaks mall was evacuated after multiple shots were fired. "There are no outstanding suspects at this time, and the indoor portion of the Oaks Mall has reopened. The open-air portion of the mall will remain closed during the investigation," said one report.
A young shopper revealed that he heard "4 shots."
All the shops inside the shopping mall were reportedly closed following the gunshots.
Reports have it that Crane and his wife had a heated argument that reportedly ended up in the alleged shooting and killing of the mother-of-two.
The two boys are reportedly safe.
Please fill in your e-mail so we can share with you our top stories!