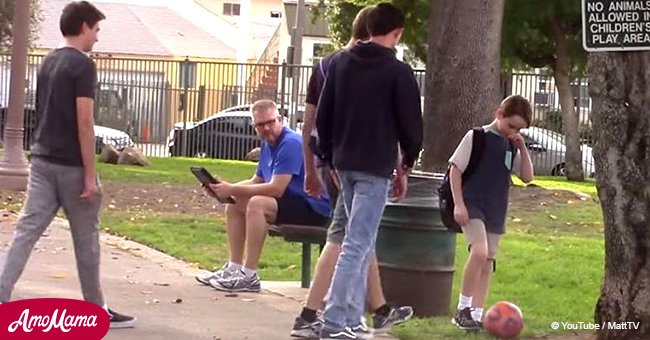 People reacting to little boy being bullied restores faith in humanity (video)
These people who are willing to stand up for others and fend off bullies will restore faith in humanity.
On December 13, 2017, Matthew Bandeira shared a video showing how the adults would react to bullying situations. When Bandeira learned about the statistics on bullying, he realized the significance of dealing with it.
In the video, Bandeira revealed that 28 percent of students from age 12 to 18 say they are bullied at school. Additionally, 160,000 children avoid attending classes because they fear bullies and being intimidated.
Follow us on our Twitter account @amomama_usa to learn more and please scroll down to watch the video.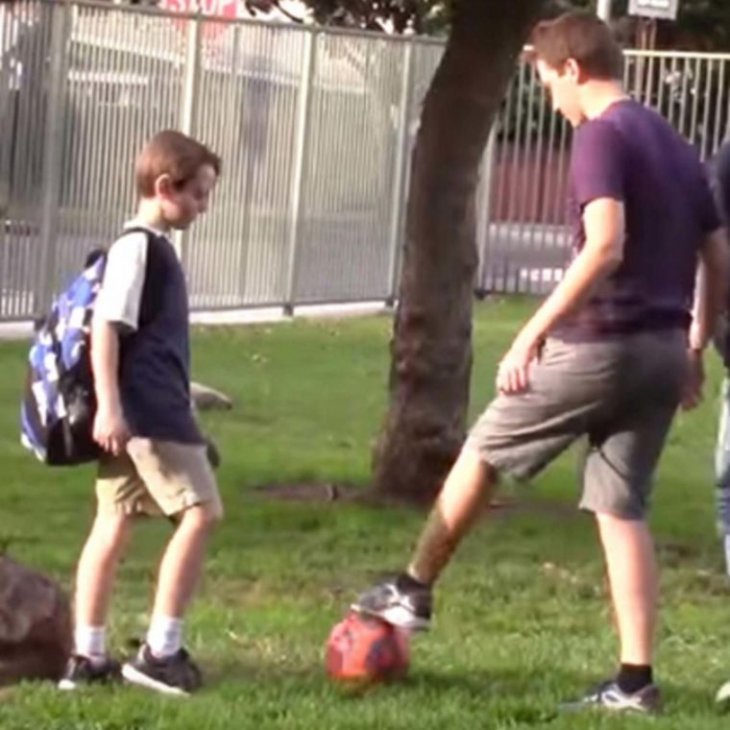 Source: YouTube/MattTV
He said he had grown extremely sick and tired of hearing about children being bullied. That was the reason he decided to challenge the public to stand up to bullies and help protect other children.
"After the recent events that happened with Keaton Jones being bullied, I decided to conduct a social experiment seeing how people would react if they saw a child being bullied in public. The results were shocking!" he wrote in the video's description.
Bandeira recruited four children. One child was smaller than the others. He gave him a backpack and a soccer ball as props. He then hired three older boys to act like bullies to the younger boy.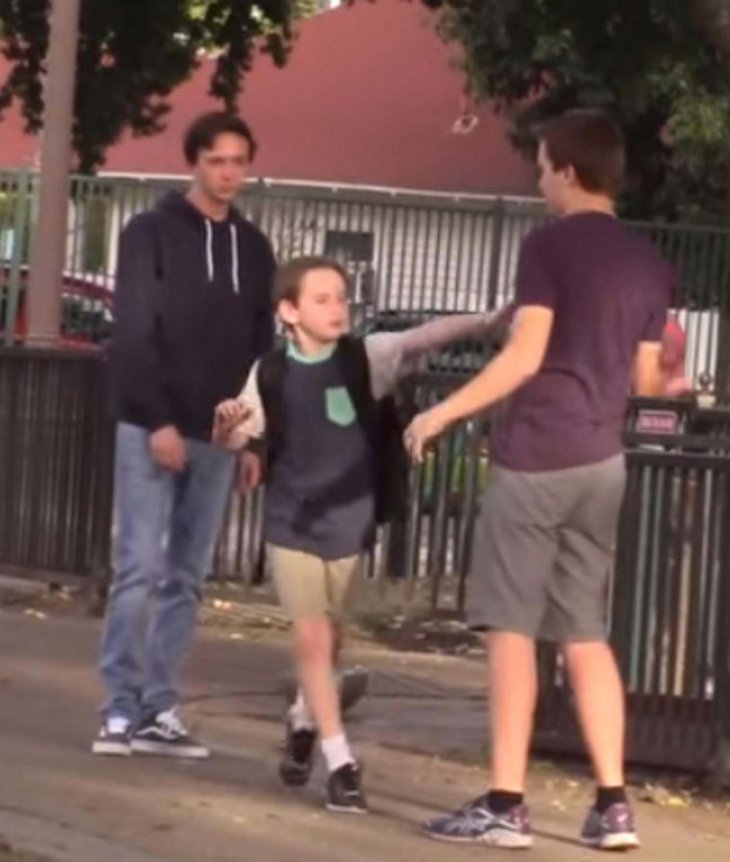 Source: YouTube/MattTV
To get as much awareness as possible, Bandeira set up his social experiment at a public park near a playground. He made three different experiences, and there was an adult nearby in every situation.
All while being filmed by a hidden camera, Bandeira wanted the three different adults to notice the scene and have a chance to react to it.
The first person to be tested by the social experiment is a mother who was watching her children at the park.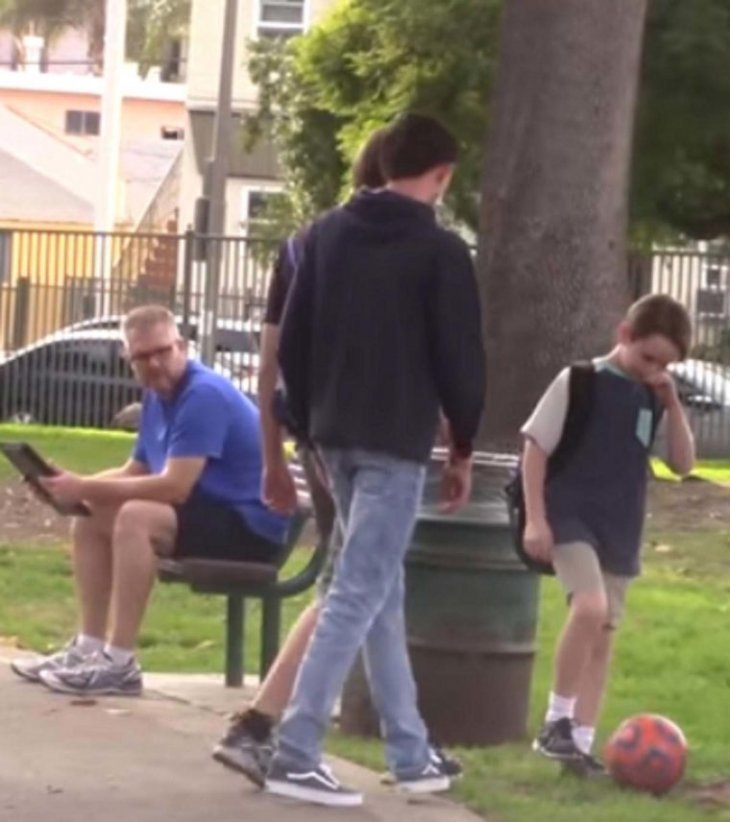 Source: YouTube/MattTV
At that point, one of the older boys took the younger boy's backpack and threw it away. Then they stole his soccer ball.
This mother was clearly not willing to let the bullying continue. In the video, she can be seen walking toward the "bullies" and confronts them with their intimidation.
After this mother, Bandeira redid the experiment with two more adults. The first woman was looking at her phone while the second was a man on a park bench reading something on the tablet.
In the video below, you'll find out how they react to the social experiment.
Bullying has taken away many young lives. A lot of parents have asked for stricter measures against bullying at school in recent years.
Please fill in your e-mail so we can share with you our top stories!