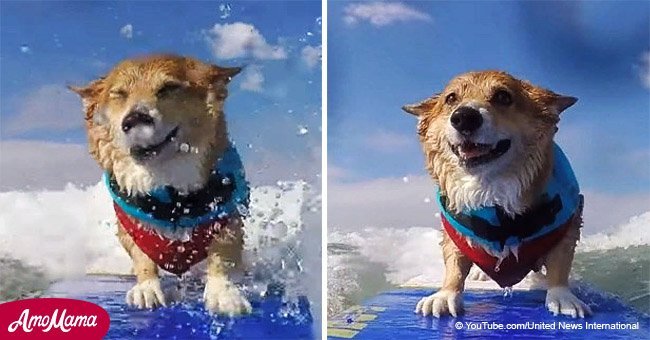 Dog learns to surf as form of therapy after being seriously injured
Jojo, an eight-year-old corgi, took up surfing as a form of therapy after he was severely injured in an attack by two dogs while he was on his way to the park with his owner Josephine Hearn.
A corgi from California, Jojo was attacked in the year 2014, and his owners decided to introduce him to hydrotherapy for his treatment and surfing helped the dog recover his physical and mental strength.
United News International shared the report on YouTube on August 8, 2018.
Read more on our Twitter account @amomama_usa.
Jojo and his owner Josephine were both attacked by the dogs, which injured her hand and left Jojo with physical and mental scarring. The Hearns' used almost all of their savings to treat their dog, according to the *Daily Mail.
The adorable pet dog continued surfing and has now become a social media sensation and won several dog surfing competitions.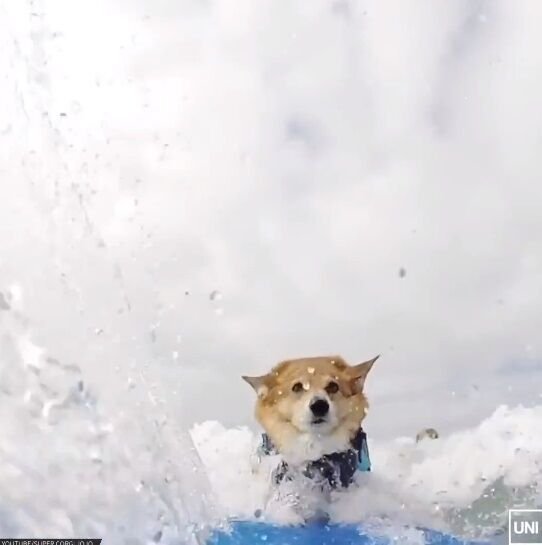 Source: YouTube / United News International
Surfing, which began as a form therapy for the corgi turned out to be his talent. Jojo was taken to the beach in San Diego by Josephine and Ryan after they learned that hydrotherapy would help him with his recovery.
According to the Daily Mail, when the couple briefly set Jojo down a surfboard in the water, they were shocked to find out that he could balance on the board without any assistance. He also seemed to enjoy being seated on the board.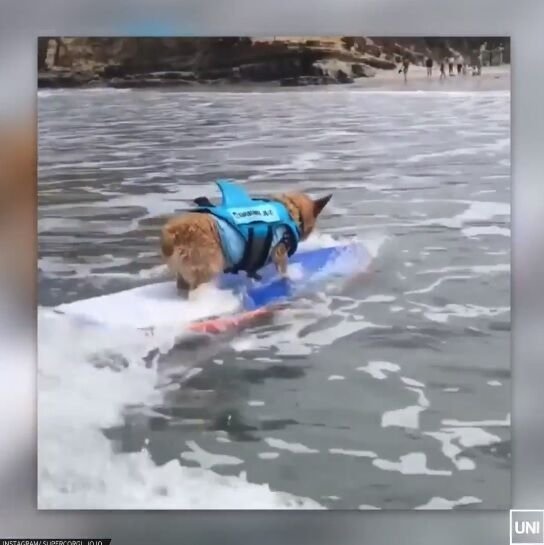 Source: YouTube / United News International
There was no looking back for the corgi since then. GoPro footage shows Jojo dressed in life-vests, gliding along the small waves with happiness evident on his face.
Josephine documents Jojo's surfing journey on his Instagram page which keeps Jojo's more than 75000 followers updated about the dog's activities.
He has surfed at several beaches in southern California as well as in Oahu, Hawaii, showing a significant amount of skill.
Apart from riding the waves and taking part in dog surfing competitions, Jojo is also a therapy dog and volunteers for the military, rehab centers, homes for the elderly and the Scripps Memorial Hospital, according to United News International.
Please fill in your e-mail so we can share with you our top stories!