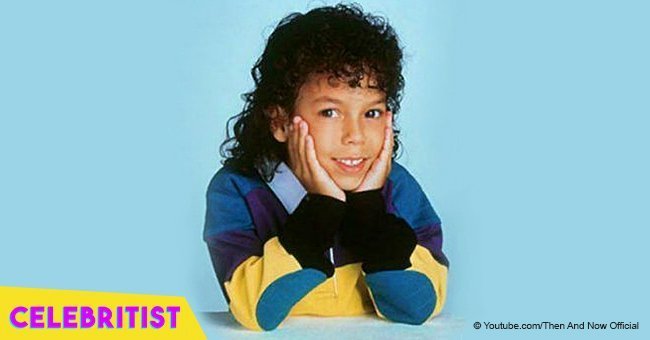 Remember little Richie in 'Family Matters'? He's a grown man now & shared pic with his 'family'
Little Richie Crawford is no longer the mischievous boy we knew from "Family Matters," and these days, Bryton James is updating followers with pictures of his clan. The 31-year-old's recent revelation gives us an insight into why he's such a good family man and why his friends trust him with their kids.
James shared a selfie featuring himself and two little boys who are as excited in the shot as he is. All three wear broad grins, and a fourth person is partly visible behind James. The award-winning actor let his followers know in the caption that he was with "family."
The fact that James is such a devoted family man is interesting because he divorced his wife in 2014 after only three years of marriage, and the pair had no children. At the time, James assured the public that he and his ex, Ashley Leisinger, were still close friends.
WHY IS HE EVERYONE'S FAVORITE GODFATHER?
But James is still a godfather to not just one, but two children. One of them is Michael Caden, the son of Christel Khalil, his "Young & Restless" co-star and best friend. His other godson is Ford, the eldest son of Daniel Goddard, another "Young & Restless" cast member. From the pictures he shares on social media and his relationship with these children's parents, James appears to be doing a good job.
So what makes him such a top godfather pick?
LIKE PARENTS; LIKE SON
The answer to that may lie in James's roots. He recently shared details about his parents in an interview. His late father, Eric McClure, was a musician who put his family above all else, and his mother, Bette, dedicated herself to raising their only child:
"My parents put so much into my upbringing. …My mother was with me every single day of my life; I never had babysitters."
He recalled one of his father's selfless acts:
"My father was a musician at a recording studio, working for Kenny Rogers for three years. Then, two months before I was born, Kenny decided to move that studio from L.A. to Nashville and my parents had to make a hard decision. Even though I'm very happy my dad didn't choose to take us to Nashville, he ended up losing that job and started doing landscaping, installing alarms, painting houses; he probably did every job under the sun."
The charity enthusiast who founded RADD (Recording Artists, Actors and Athletes Against Drunk Driving) then gave an insight into what shaped his personality today:
"My parents instilled in me that what you do doesn't define the kind of person you are, it's how you treat the world around you."
Please fill in your e-mail so we can share with you our top stories!