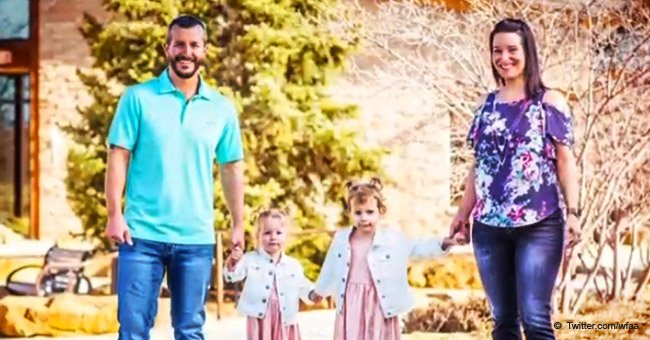 Husband reportedly confessed to killing pregnant wife and two children

The father of the two little girls that went missing along with their mother has been arrested following the discovery of three bodies.
Chris Watts, whose wife and children disappeared on Monday, August 13, 2018, has been placed under arrest on suspicion of three counts of murder.
The Town of Fredrick, in Colorado, took to its Facebook page to let everyone know that two bodies were found close to the first one but the exact location is yet to be revealed.
After Chris' wife, Shannan, and daughters, Celeste and Bella, went missing, he spoke to several news outlets, arguing that he was going through a very rough time and pleading for his family to come home safely.
Please follow us on our Twitter account @amomama_usa to learn more
HIS FEELINGS SEEM REAL
According to Colorado Bureau of Investigation director Jonh Camper, arresting the father was the 'worst possible outcome' anyone could have possibly imagined.
Chris seemed genuinely concerned about his missing loved ones but he's now in jail after being taken into custody on Wednesday night in connection with their disappearance.
WHERE WERE THE BODIES?
Officials are yet to comment on why the mother and the two little girls were killed but it is known that they were all found on a property belonging to Anadarko, an oil and natural gas exploration and production company.
The location of the bodies left the investigators suspicious because Chris had previously worked for Anadarko, although the reasons for his departure have not been made public.
The 33-year-old father appeared in court on Thursday but did not asnwer any questions. KUSA, an NBC affiliate, reported that a law enforcement source revealed that Chris had confessed his crimes but that information is yet to be confirmed.
BETTER LATE THAN NEVER
Not long ago, in May, Robert Washburn, a man who remained a suspect for 32 years regarding a murder in 1986, was finally arrested. He was charged with the murder of 13-year-old Jennifer Bastian after the police discovered DNA results that linked him to the crime.
Washburn tried to fool the authorities by calling them and reporting that he had seen a man that matched the description of a suspect of another murder case following the girl. Fortunately, justice was done.
Please fill in your e-mail so we can share with you our top stories!